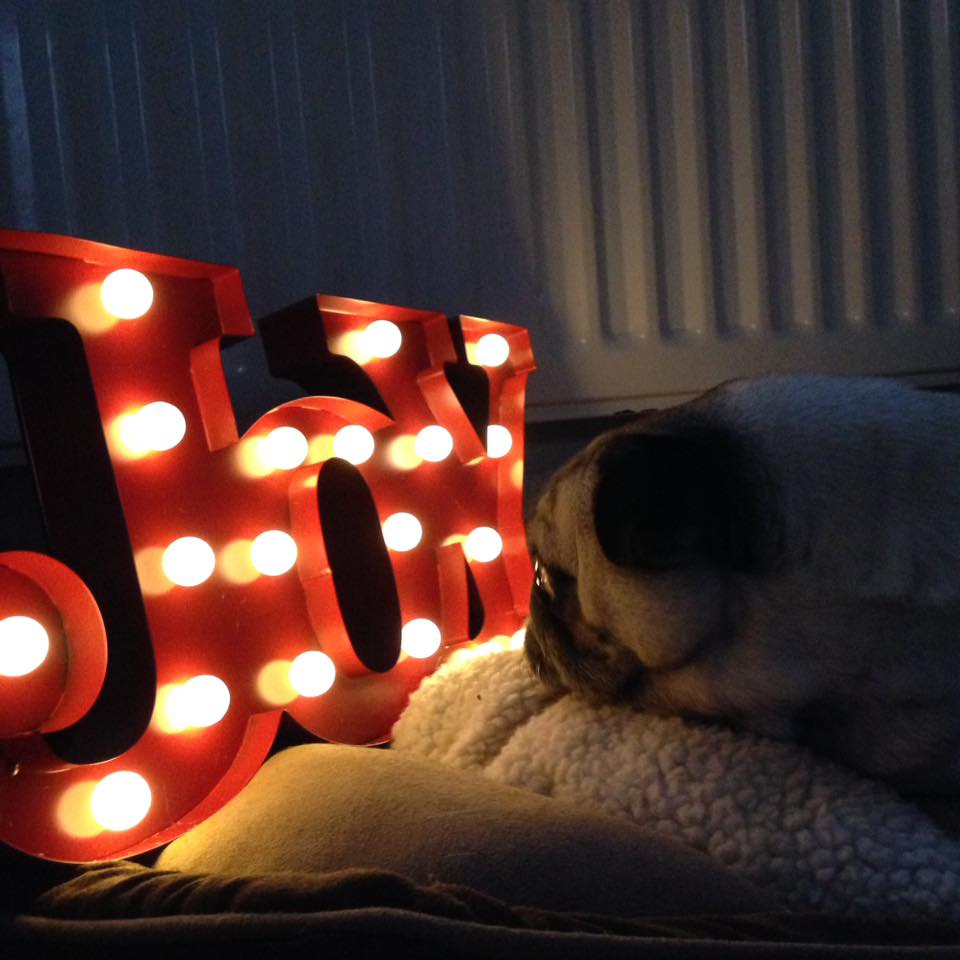 This photo of the lovely Osky pug sums up Christmas for so many of us.
All of us at PDWRA would like to wish our Friends of Welfare, our adopters, foster carers, volunteers, as well as everyone and every pug who has supported us this year, a very Merry Christmas and a Happy New Year.
In 2018 we have been asked to find new homes for almost 350 pugs – the highest number ever since our charity was founded 45 years ago. Our volunteers have never been busier, and your support is greatly appreciated.
We couldn't do what we have been able to do this year, and what we know we will be asked to do next year, and in the future, without you all.
Thank you for your support in helping us to help so many pugs in need.