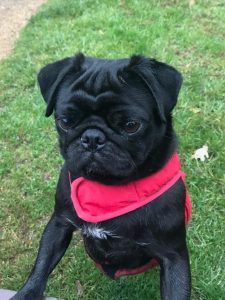 This is Bill.
Bill came into rescue with quite severe behaviour problems which manifested into aggression. It was evident that he was not a happy boy and that he needed extra care and a special fosterer.
The foster carer spent several months working intensively with Bill and building up his confidence to a point where we could contemplate an adoption for him.
Today Bill is happy in his forever home. He now lives on a farm with acres of land to run around in and expend his energy. He is part of a much larger pack rather than the solitary unhappy boy that he was previously. It is very early days for him but the future certainly looks very rosy for Bill.