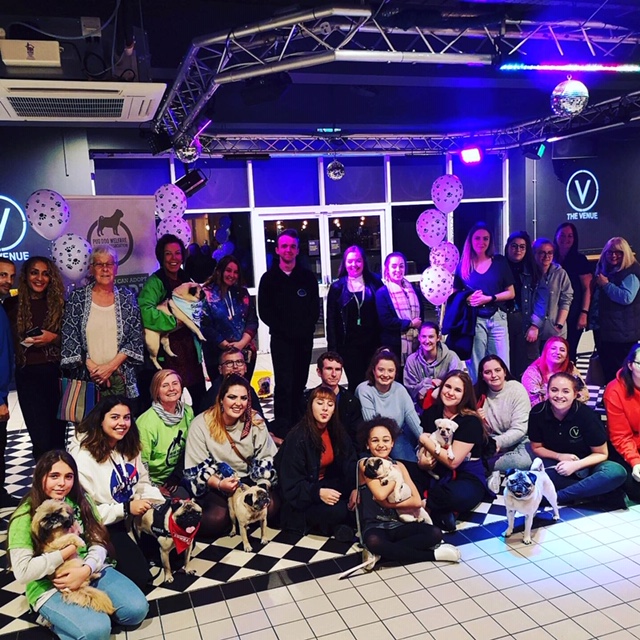 On 8th October volunteers from across Yorkshire took their pugs to meet students from Digs Student Accommodation in Huddersfield, West Yorkshire.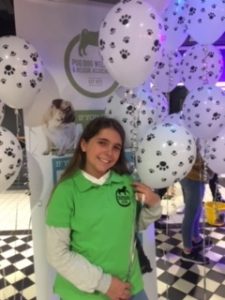 We played 'stick the tongue on the pug' and 'name the pug', and the students had a great time playing with the pugs while the owners enjoyed a cuppa!!  Pip, who fosters (with her mum Maria and dad Marcus), raffled off her soft toy collection in aid of PDWRA – thanks Pip we know it was a big sacrifice to part with them!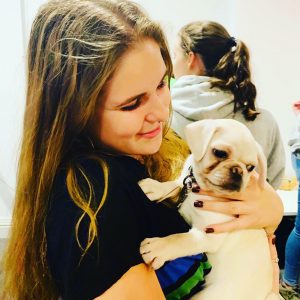 It was lovely that the students had such a lovely time and they got lots and lots of cuddles!  As we left they said "this has been the best night ever!" And "please, please, please come back soon!!"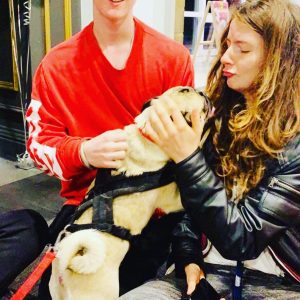 We raised over £150 and are excited to be going back on the 8th December for a fabulous Pug Christmas Party.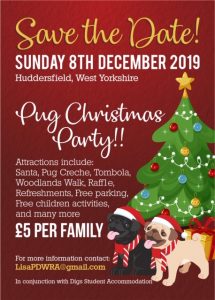 Click on the link below to our Fundraising Events page for details https://pugwelfare-rescue.org.uk/upcoming-events/
or contact the Yorkshire Area co-ordinator Lisa at LisaPDWRA@nullgmail.com