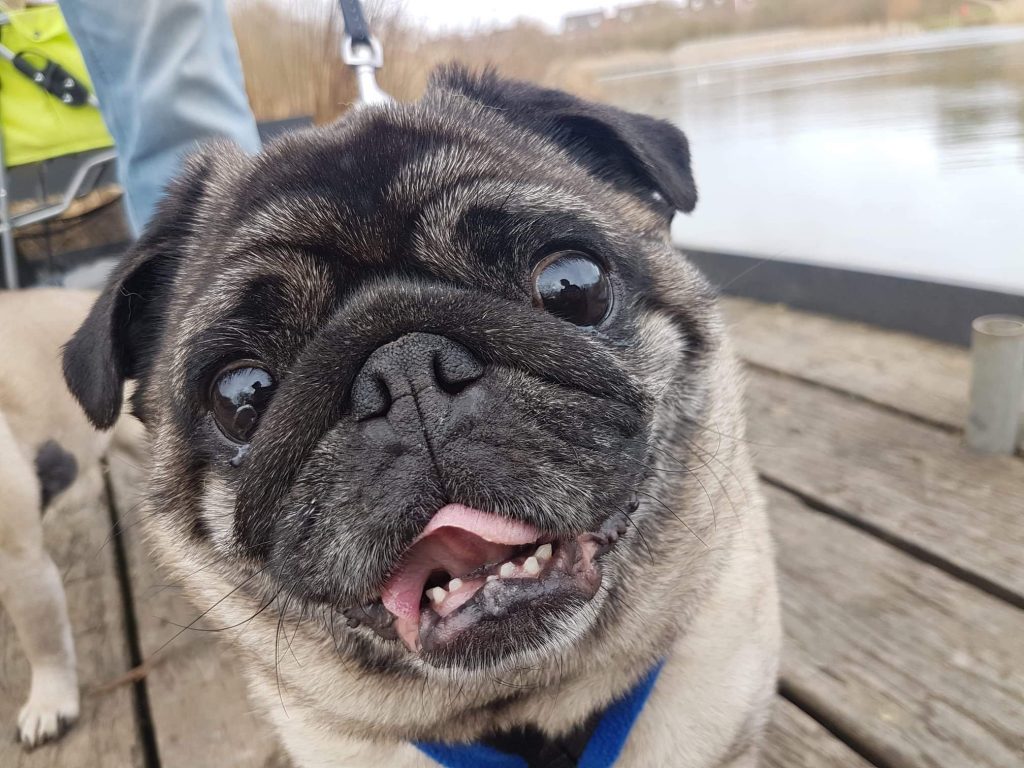 We all love a happy ending.
One of our supporters, Emma, recently lost her beloved pug Dexter.  It was with some hesitancy and against her partner Dave's better judgement that she began fostering Wilson.
Love blossomed and Wilson is now part of the furniture.  He joins Alfie, Dave (now totally besotted with him) and Emma in his forever home.