We currently have several pairs of pugs in foster.  We never separate a bonded pair of pugs.  Could you offer a special home to a pair of pugs?
(All the pugs pictured below have already found their forever homes with PDWRA)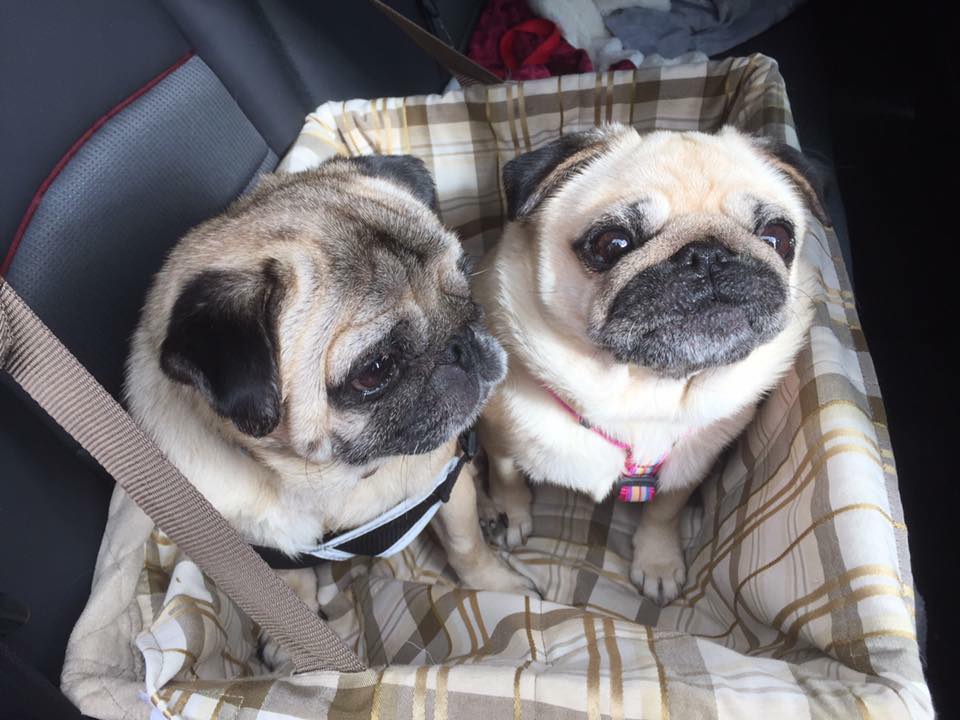 Owning more than one pug can bring so much joy and happiness to a home, but should not be undertaken without careful thought and consideration. Double the joy means double the expense.
Applicants must be able to provide adequate insurance for the pugs. Pre-existing medical conditions will normally be covered by PDWRA during the lifetime of the pugs.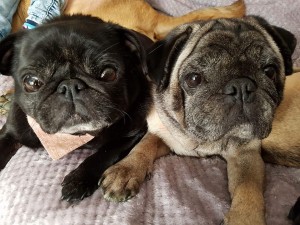 "Totally inseparable"
"Adopted over 2 years ago at the ages of 6 and 7"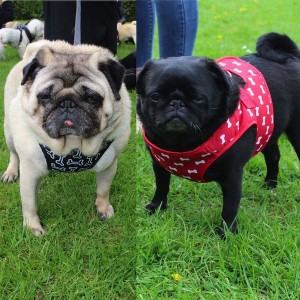 "Adopted earlier this year at the ages of 8 and 9.  They're like chalk and cheese but bring double the fun, twice the love and definitely have the biggest hold over my heart"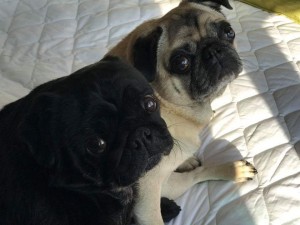 "Such great boys. The best decision I made to adopt this bonded pair".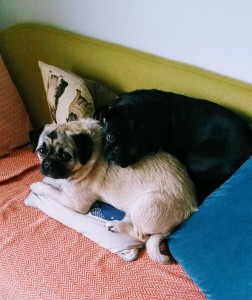 "With us for almost a year now.  It's been an eye-opener but we wouldn't change it for the world!  They give us so much love and we hope we've made them happy too!"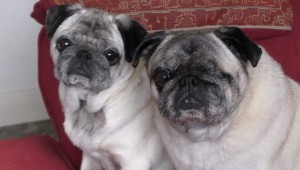 "Two Golden Oldies who have brought so much joy into our lives.  They were 10 years old when we adopted them, and are the best pets we've ever had"
If you feel you are able to offer a special home to a pair of pugs, then please complete our online application form below, and make sure you answer YES when asked if you would adopt a bonded pair.
Online Application Form to Adopt a Pug
Alternatively, please follow the link below to download, complete and return an adoption application form via post, and please clearly mark your application "Perfect Pairs".
Download the Pug Dog Adoption Form [PDF].
Once you have downloaded the form, please print it out and return it to the address at the bottom of the form.