Go Team Pug!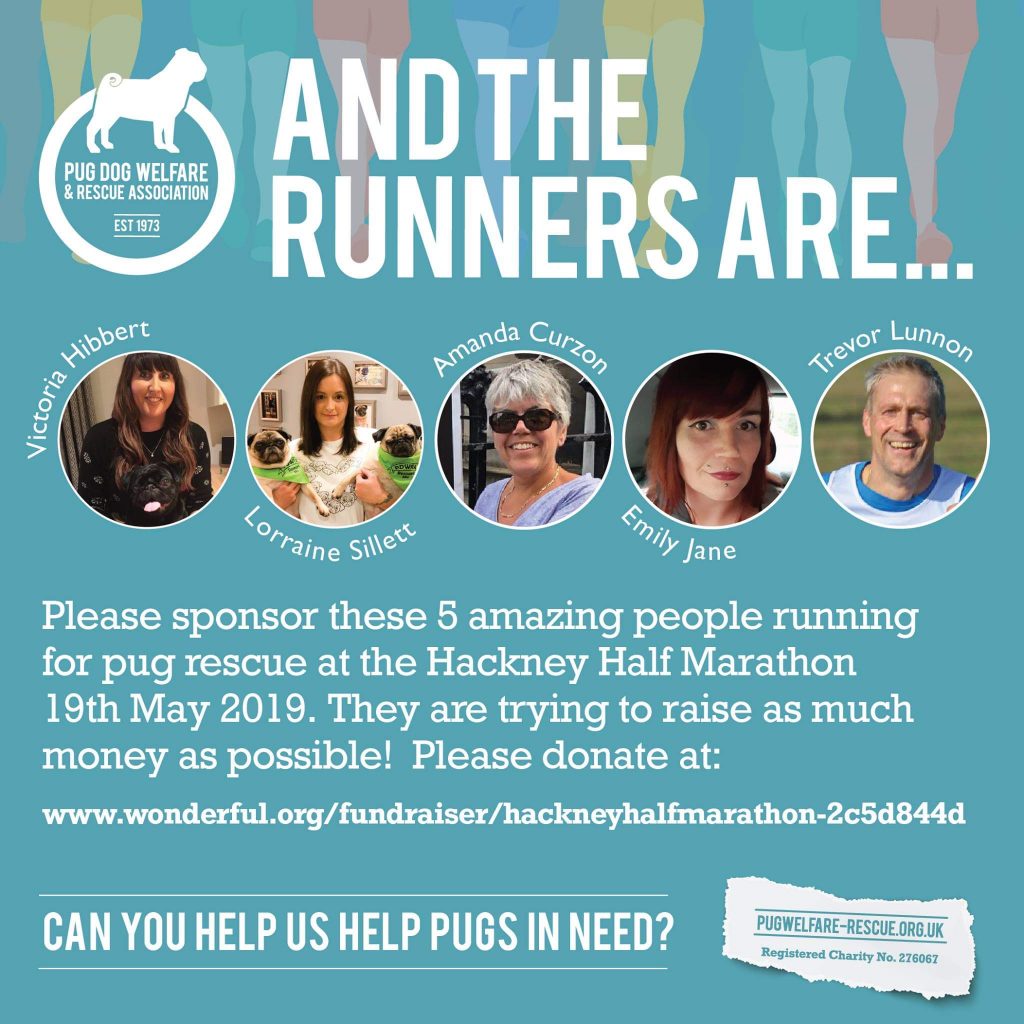 Not long to go and these crazy marvellous people will be running their legs off!
Please sponsor these 5 amazing people 🏃‍♀️🏃‍♀️🏃‍♀️🏃‍♀️🏃 running for PDWRA in the Hackney Half Marathon on 19 May.
They are aiming to raise as much as possible to help with rising vet bills due to the record number of pugs surrendered this year.
Please support them; have a dig down your sofa cushions for a spare pound or two (the price of a coffee?) and spread the word, please!
Click on the link below to sponsor them!  Thank you!
https://wonderful.org/fundraiser/hackneyhalfmarathon-2c5d844d