In the x-ray of the pug, the large "egg shaped" things you can see are stones in the pug's bladder.  They have been removed under anaesthetic and are in the metal dish.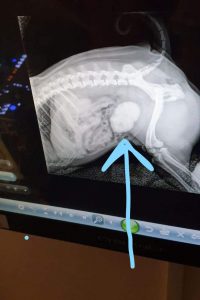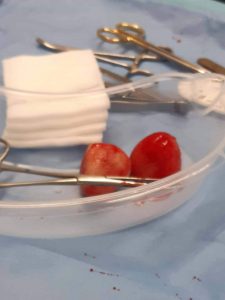 As you can imagine, this will have been very painful for a long time, and could have caused the pug's bladder to rupture.
These stones can be caused by a number of things, including poor diet, and dogs not being able to urinate frequently enough because they are left for long periods of time.
Luckily for this pug, we have fantastic supporters whose continued generosity has enabled her to have the emergency surgery she required immediately after being surrendered to PDWRA.
Thank you to everyone who contributes – together we make a difference, and no pug waits!