Donating to Pug Dog Welfare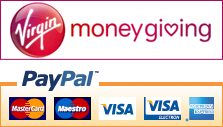 The Pug Dog Welfare & Rescue Association is staffed entirely by volunteers. If you would like to help the organisation with its running costs please donate by clicking the button below.
You can donate using any major credit or debit card, using Virgin Money Giving or PayPal.