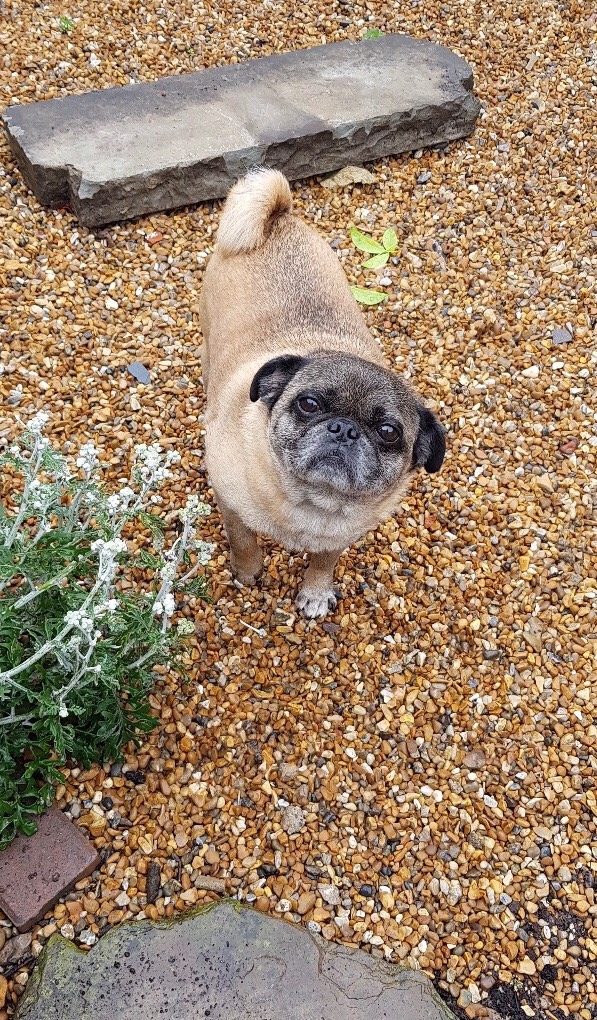 Archie (above) is 8.  Unfortunately he was surrendered because his elderly owner couldn't look after him anymore.
 Archie was adored by his foster family, who said he was an absolute pleasure to have.
He has now been adopted by a lovely family, and he has a new pug sister to have lots of fun with!
********************
Tucker has now been adopted.  He has a few issues that his new family are helping him work through.
He's loving life on the farm, spends most of his days outside and loves going on walks.
********************
And here are Bob, Jeremy and Daisy!
This lovely trio have been adopted together, their new family absolutely adore them all.
They are enjoying going out and about, and love to meet new people!
*******************