We raised an amazing £615 from our Puggy Love Valentines Party in the North East last Sunday – even Storm Dennis couldn't put a dampener on our puggy activities.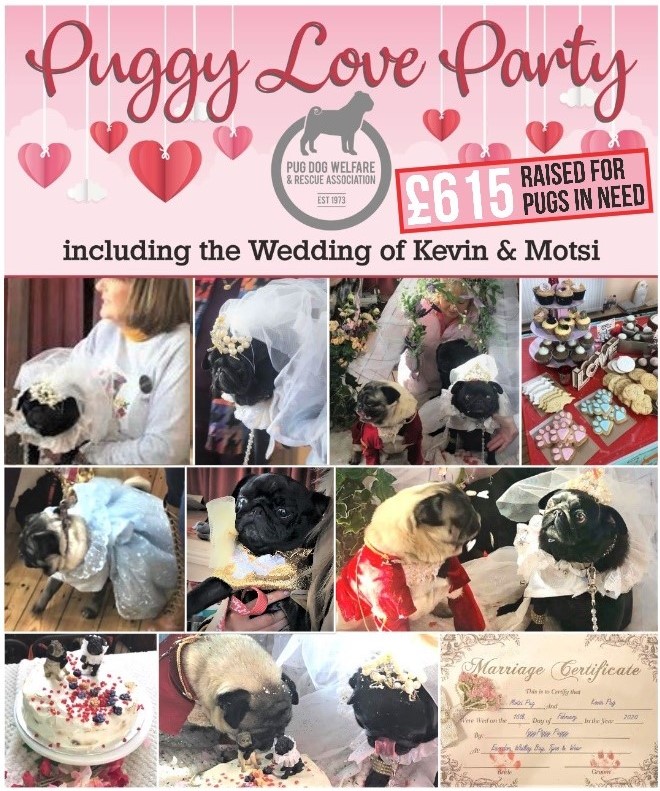 The "Wedding" between 2 rescue pugs, Motsi & Kevin, was closely followed by them tucking into a pug-friendly Wedding Cake that was eventually shared with the guests!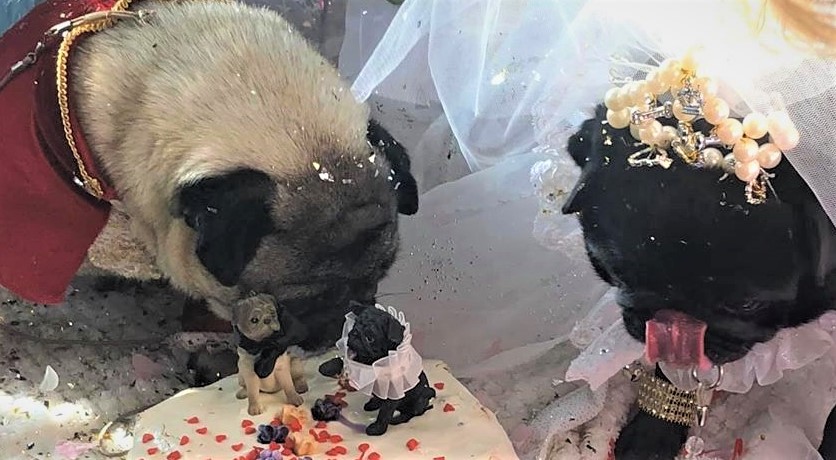 Bridesmaids were Dot, looking gorgeous in gold, and Audrey, rocking it in sky blue. Best Man was Donald – who seemed more interested in eating the confetti.
A close-up view of the wedding cake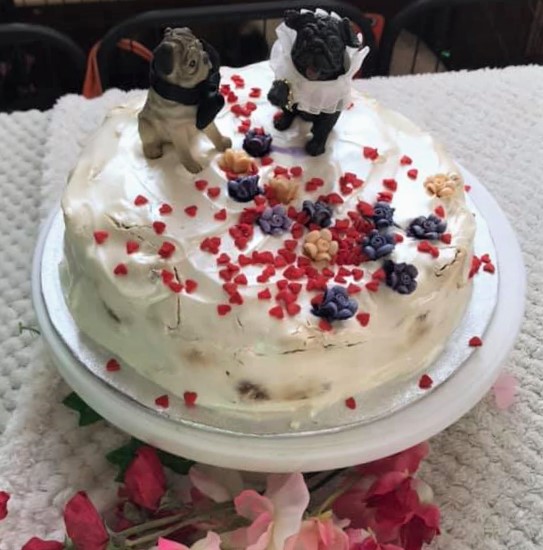 More  yummy cakes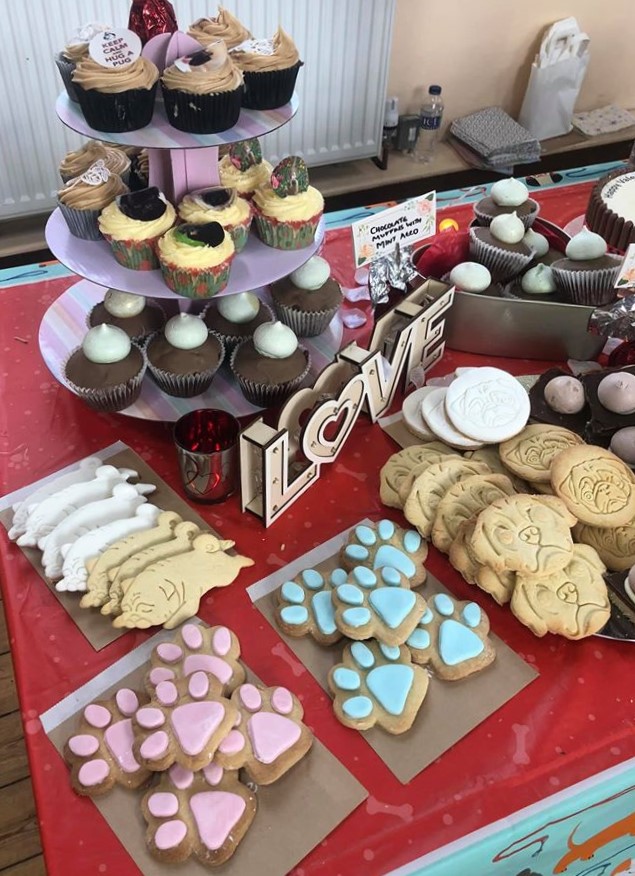 The marriage certificate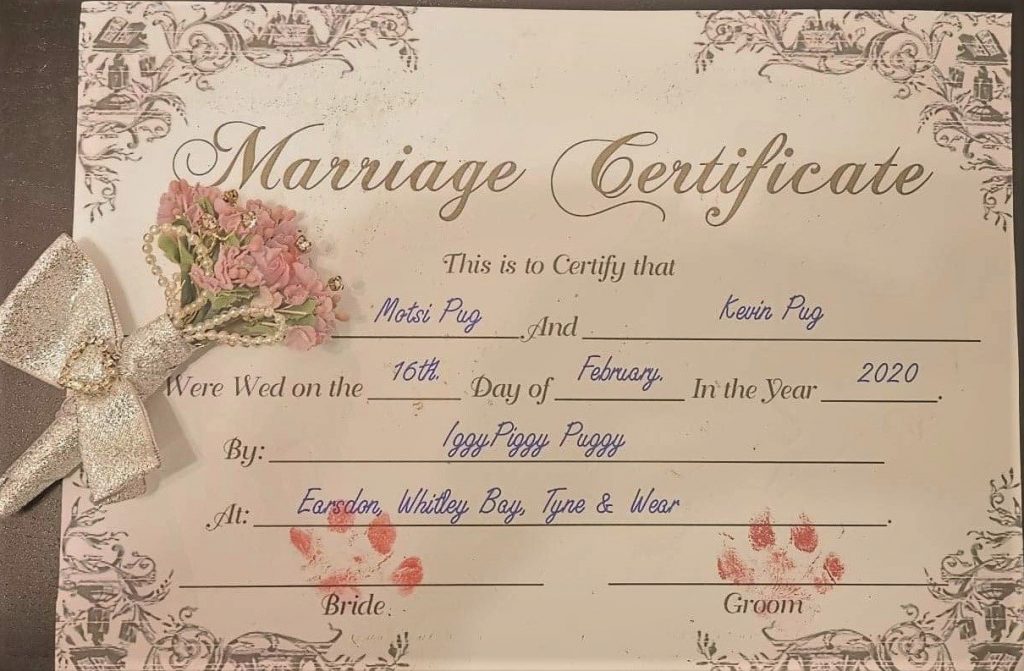 An enormous 'Thank You' goes to Party Organisers Extraordinaire who came in the guise of Gwen & Karen. Gwen built and donated the 'altar/wedding arch', the cake, and made the bride and groom costumes from bits and pieces she had at home. No funds were steered away from pugs in need. Karen's husband, Ant, was the tech guru and matched each competition to appropriate music, and of course the Wedding March rang out to commence the pug nuptials.
Gwen also made the Kissing Booth – is there no end to this woman's talents?
Another of our remarkable volunteers, Irene, donated all her time, ingredients and proceeds (over £80!) selling her delicious cakes on the day.
The Wedding was actually pulled together in less than a week!
Our final "Thank You" goes to everyone who donated in some way or other and came out to support us on a blustery Sunday!  We promise to find a bigger venue next time!