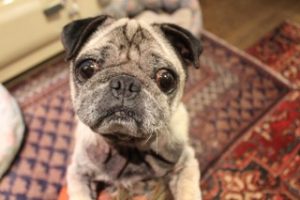 Poppet had been handed to the lady who surrendered her, by a neighbour who said he didn't want her any more.
It is likely she had been used as a back street breeding bitch; there were signs of a recent operation  and she had outlived her usefulness.
Poppet was in very poor condition, very thin with dreadful skin and intensely itchy.  She is only 6 but looks twice that age.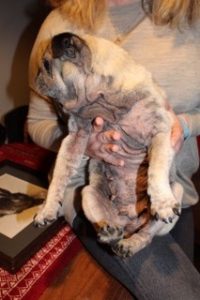 Poppet was collected by Louise, a dedicated and long term friend of PDWRA, and placed in foster with Kathryn, a newly recruited foster volunteer.  After 5 days in foster and 2 vet visits, Poppet had already gained some weight, and was much more comfortable.  She still had a long way to go with special baths, medication, skin scrapes as well as lots of TLC.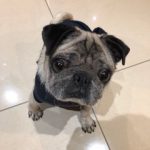 The photo below was taken after only 1 week in foster, together with another foster, Freddy, who was being fostered by Kathryn's Mum!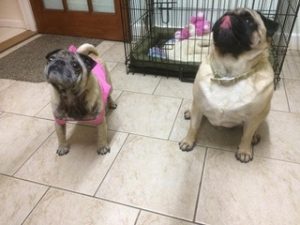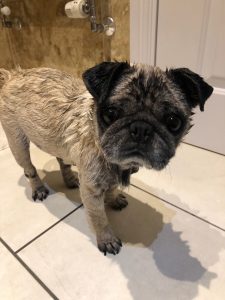 Kathryn and family gave much time and energy to get Poppet on the road to recovery.  Louise, who fell in love with Poppet when she first collected her, decided to give Poppet her forever home; not an easy task as she has some challenging behaviour!  However, Poppet continues to improve in both her health and, as you can see from the photos, has been transformed in a matter of 2 months!
A huge thank you to Kathryn and Louise, without whom pugs like Poppet couldn't have a second chance at life – it makes it all worthwhile.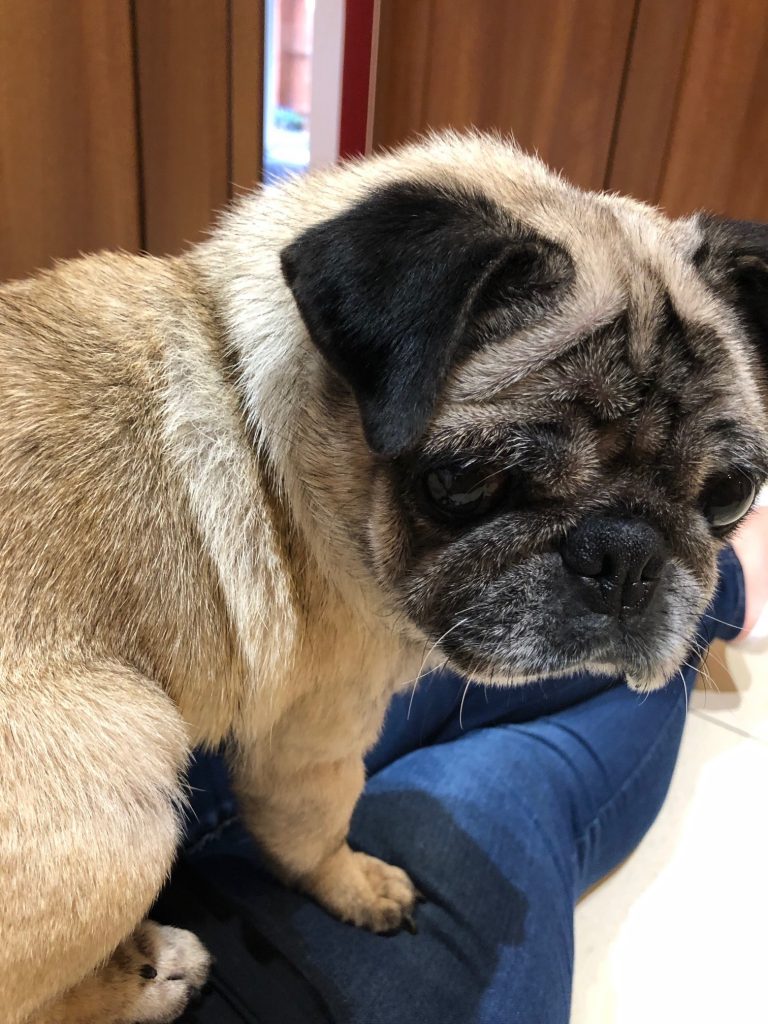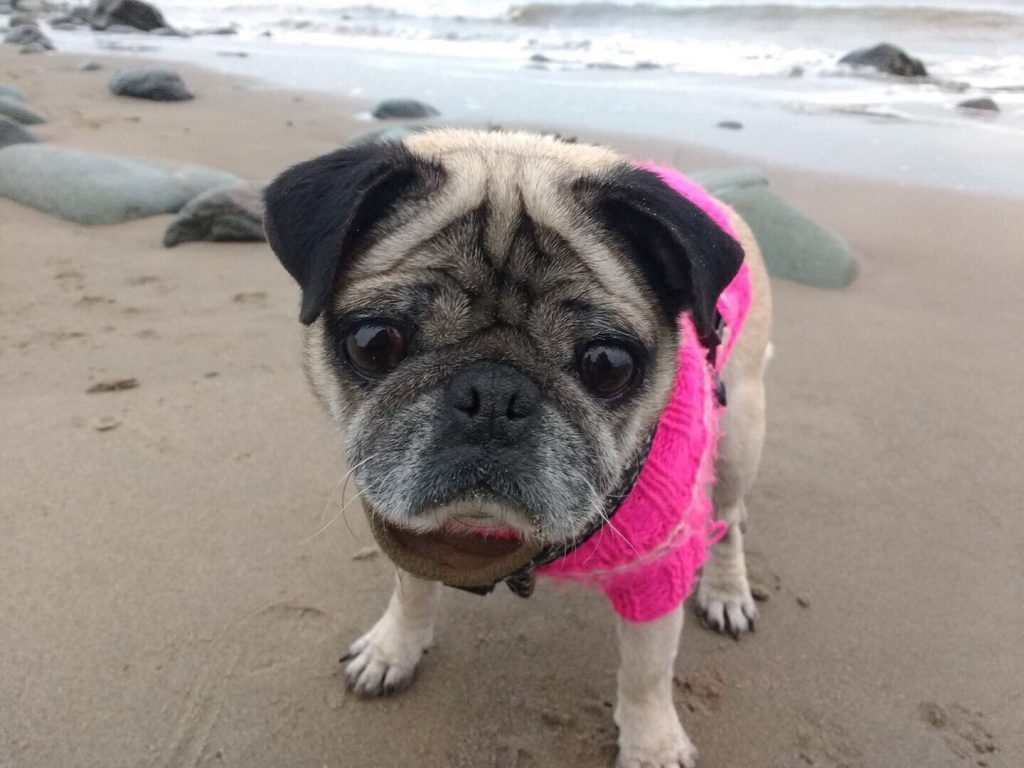 This is where your donations are used – to save pugs like Poppet.