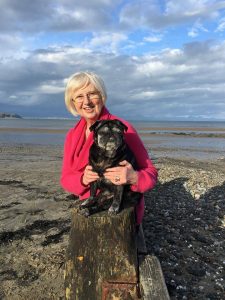 Many of you may know Wendy Tudor-Morgan, PDWRA's President and a friend to many!
Wendy has decided to take off her President's hat and retire from her work here at PDWRA. All of us here will miss her, although Wendy will always help and support Pug Welfare, and we hope that she will enjoy her well earned retirement from rescue!
Wendy first became involved with Pug Welfare in the early 2000s and became a trustee in 2008. Wendy served as chairman of PDWRA in 2011 and following from that became our president. Wendy adored her PDWRA rescues; Holly, Bolli and love of her life, Billy (pictured).
A very special lady and we wish her all the best 💐
Alison Mount has become PDWRA's new President.