THESE PUPPIES ARE NOT AVAILABLE FOR ADOPTION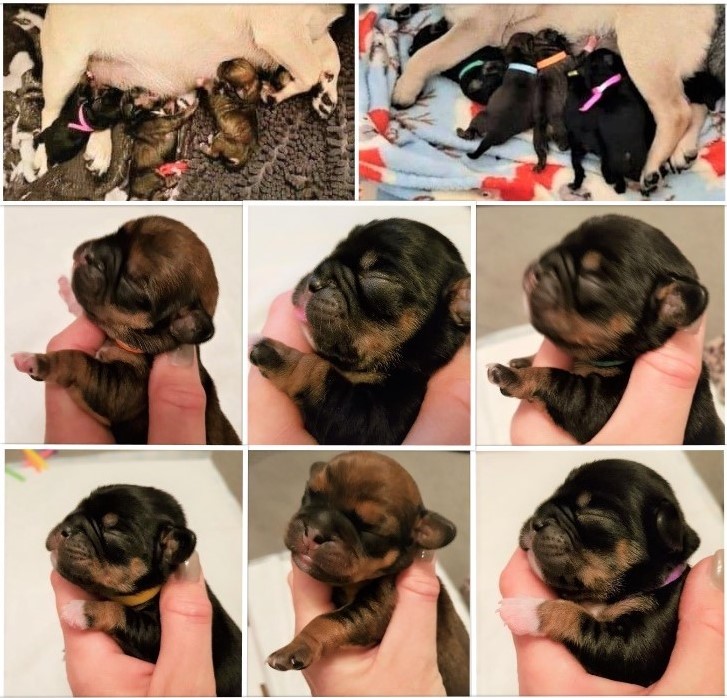 First report from their foster:-
"When Mum arrived in foster, she was underweight and heavily pregnant. Her vet check found that she had a nasty urine infection that needed urgent medication. She also hadn't been wormed, so had to start a worming programme for pregnancy, to protect her and her babies.
After settling in really well she quickly became very attached, so we are bedtime partners too! She has the comfy bed and I get the sofa!!
The puppies soon arrived. Labour and birth lasted 17 hours but she was a trouper, delivering naturally 6 healthy puppies, 4 girls and 2 boys. Mum and puppies are doing really well and are all gaining weight as they should be."
Stay tuned for more pupdates.  Please note, none of the puppies are up for adoption.