Meet Oscar (pictured left)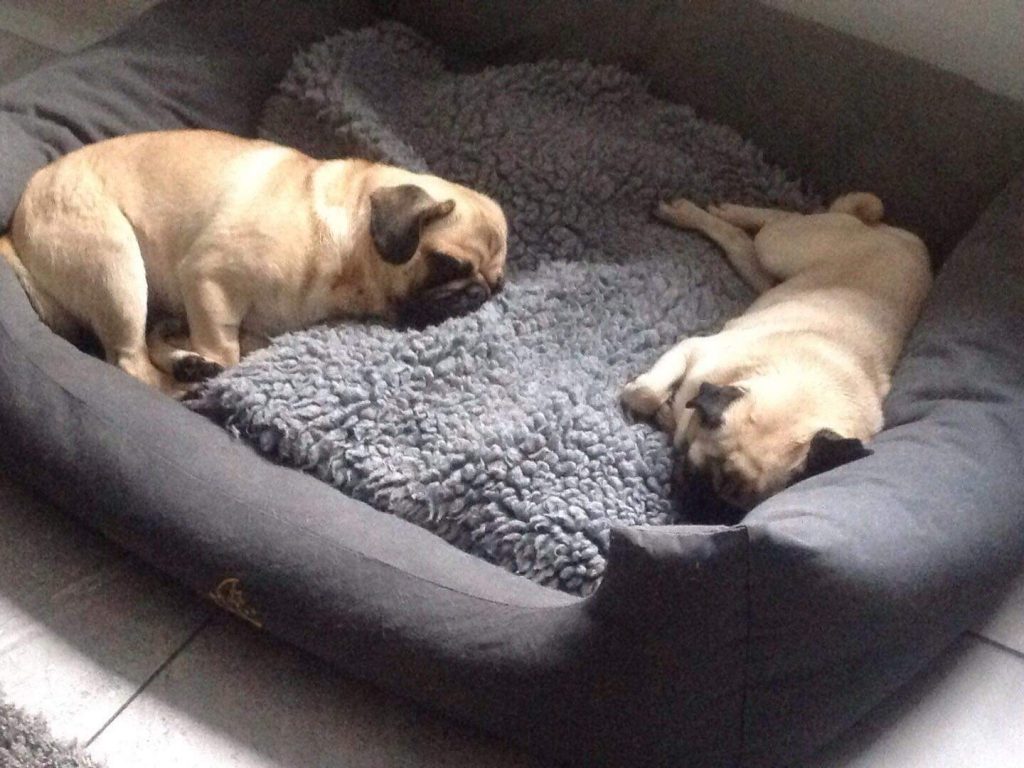 Oscar was surrendered to PDWRA after he had been given away free on FB and some very kind ladies travelled a long way to save him from being PTS.  He was unable to wee and his eyes were very red and sore.
Clearly in a lot of pain, Oscar responded to touch by trying to bite us.  He was admitted immediately at our vets for emergency surgery to remove several very large bladder stones, and castrated.
We are delighted to say that Oscar has made massive progress after a week or so.  We can now fuss and stroke him, put his eye drops in – and he has just rolled over for his first tummy rub!  He also likes to get in the bed with the other dogs, and sleeps, which shows he feels relaxed.
It is so rewarding to foster and help dogs like Oscar on their journey to a lovely new life, where they are loved, cherished and cared for!