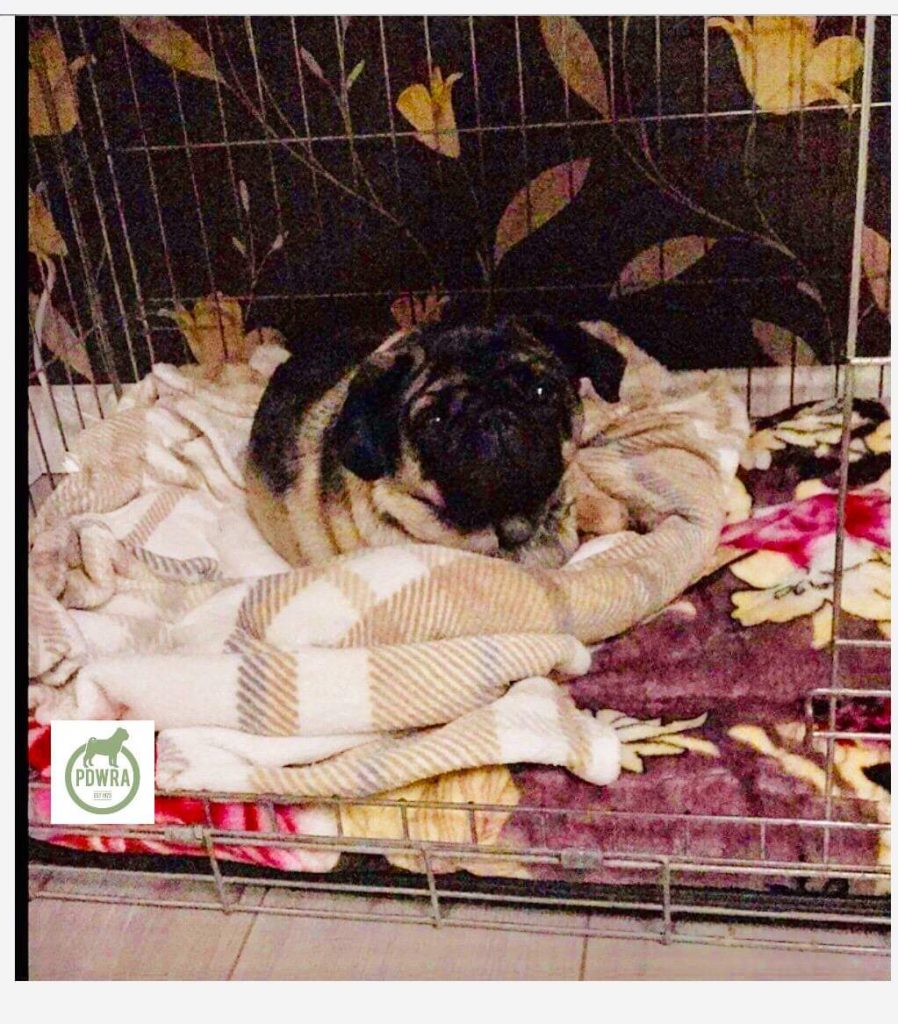 This is Yolanda.
Yolanda was surrendered, once again due to long working hours, and she also apparently craved too much attention when her owner was at home …
Once a pug is surrendered we get them to the Vet's as soon as possible for a check up.  Yolanda needed her nostrils widening to ease her breathing.  Her foster carer said: "she is the most loving girl, a pleasure to have, very affectionate and playful.  Such a happy pug."
Yolanda has now gone to her forever home, a young family with children so she can finally get all the love and attention she has been craving.
Good luck sweet Yolanda!