Yorkshire held a Mother's Day Pawty – before the lockdown!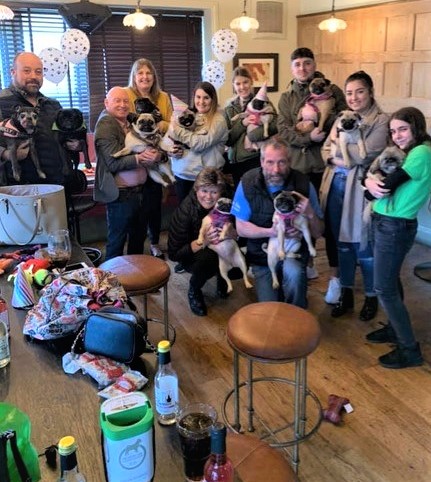 Fun was had by all at one of the last pug get-togethers before lockdown, little did we know!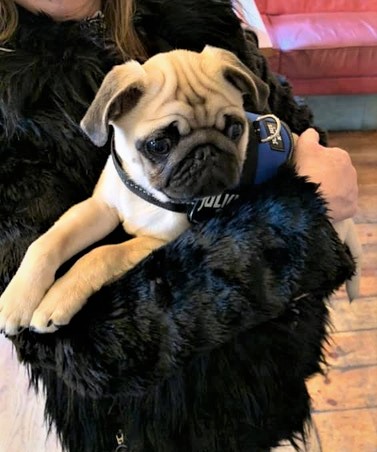 A massive thank you to Amanda Brook for organising, accompanied by her beautiful rescue pug Arthur (below), who I'm sure you will agree looked rather dashing his new outfit!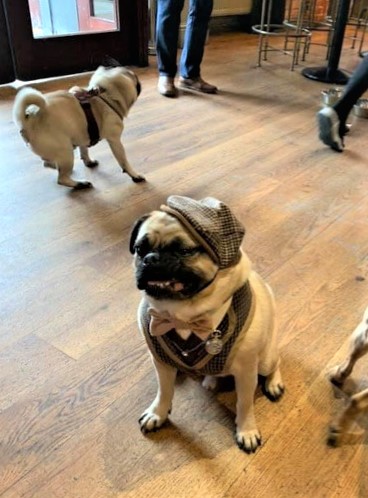 Do you think she had treats by any chance?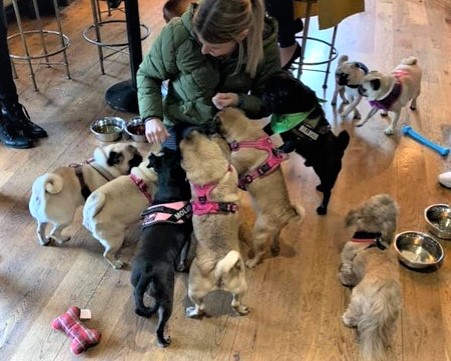 Rumour has it that Percy proposed to Mabel at the event so who knows maybe there will be wedding bells at a future meet up?
The pawty held at the Revolution in Huddersfield, West Yorkshire raised £65 for PDWRA – thank you all so much for your support.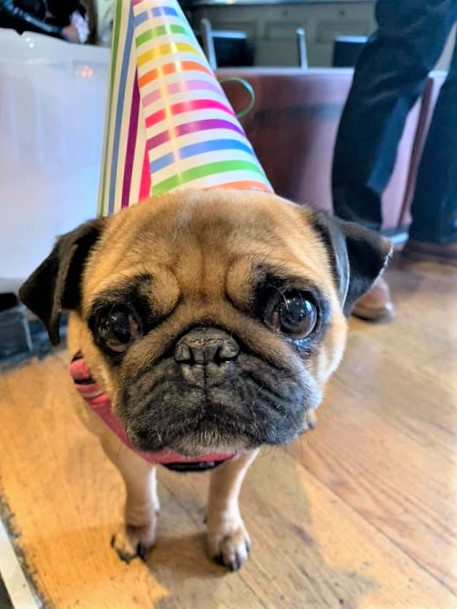 We look forward to welcoming you to our next meet up.