Here are Dotty and Poppy, featured in our 2021 Calendar that went on sale this weekend at Paws in the Park!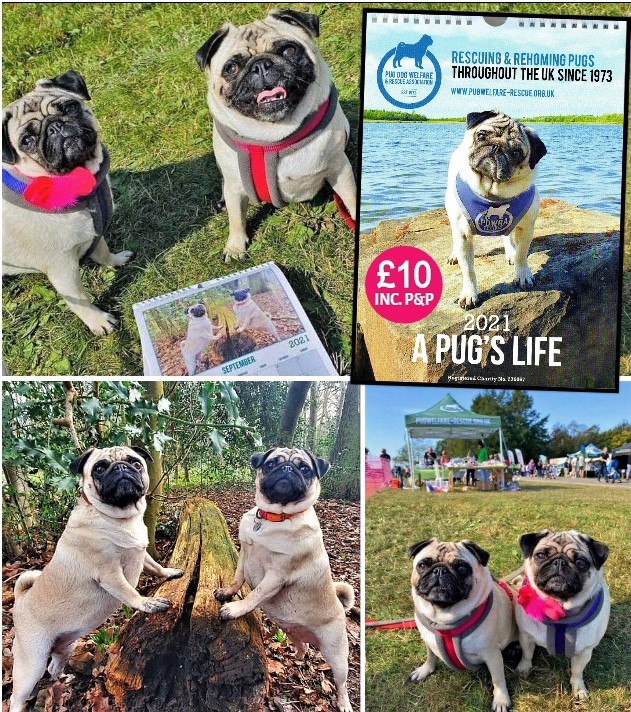 They picked up their copy personally, and had fun on the PDWRA mini-agility course where Mum was extremely proud of their efforts.
Beautiful Poppy has come a long way since she was adopted a year ago. She had some health complications and wouldn't socialise with others, but now she loves nothing more than being with her sister and friends!  However, with all the training in the world, she has yet to master the art of not barking and howling at every single bird… or shadow that vaguely resembles one!
To order your copy of the calendar, featuring more gorgeous pugs every month, or to buy as gifts, please order from our online shop:
https://pugwelfare-rescue.org.uk/product/pugs-life-calendar-2021/