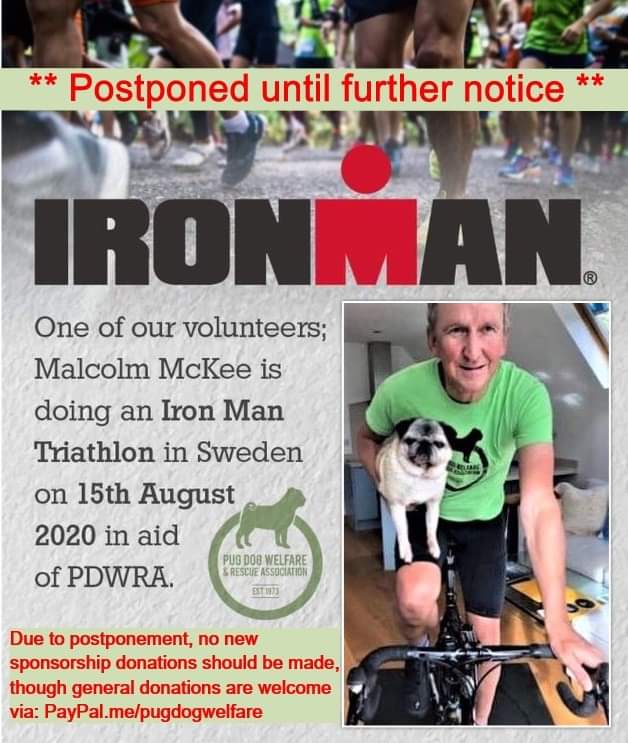 Due to the current situation, the Ironman Triathlon Event that PDWRA Volunteer and Vet Advisor Malcolm was due to participate in, has been postponed until further notice.  Sponsorship is on hold, although we appreciate general donations to cover urgent and emergency vet care costs as usual.
If you would like to donate, please go to
 http://PayPal.me/pugdogwelfare
or
https://pugwelfare-rescue.org.uk/donating-to-pug-dog-welfare/
Thank you for your continued support.