We thought you might like to read a rescue story with a difference.  This is Lulu's story as written by her adopter Emma.  It shows only too well how important it is to take out adequate insurance for our pugs.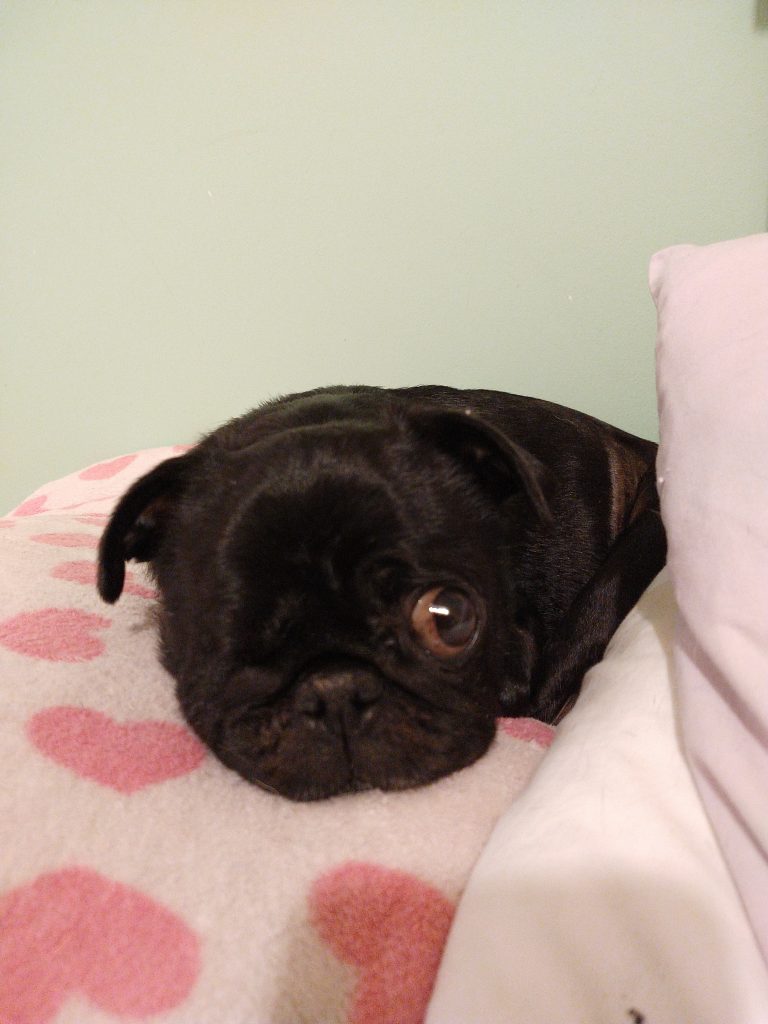 "Hi to everyone at Pug Dog Welfare & Rescue.
I hope you are all well and would like to say you're all doing a top job helping these little furry angels get back on their paws.
I thought I would just give you an update on Lulu who you kindly let me adopt 5 years ago. She came to me with one eye, demodex mites, and the beginnings of seizures.
Lulu's seizures did increase at the start of me owning her, and with the help of my local vets, and Pride Vets in Derby, she was diagnosed with idiopathic epilepsy.  She has been on medication since her diagnosis, and I am happy to report that it is all under control except for the occasional episode.
In October Lulu became a little under the weather, and had persistent diarrhoea. She had all the checks for endoparasites and blood tests. Her results came back with extremely low liver function and anaemia.
She rapidly lost quite a lot of weight, and our local vets referred us to Pride Vets in Derby.  Since having two ultrasounds and two endoscopies among many other tests, Lulu has been diagnosed with protein losing enteropathy.
She has an extremely severe case and we are trying many medications to get it under control. Lulu is currently having blood tests and vitamin B12 injections once a week.  Lulu's specialist Elsa has been working tirelessly with Lulu.  We are now waiting to hear and work with a nutritionist, as Lulu's body is struggling with standard and prescription dog food. Elsa also is organising a fecal transplant in the next month, which we hope will help settle her condition.
Even with all her illnesses Lulu is still the sweetest little pug I have ever had, and I wouldn't change her for the world!  She takes it all in her stride and you would be very proud of her.
Lulu is insured with Petplan! So far all her treatment for her protein losing enteropathy has been successfully claimed. Thank goodness I stuck her on the £12,000 plan – worth every penny.
I hope to keep you updated with how her transplant goes.
Thank you for my special angel."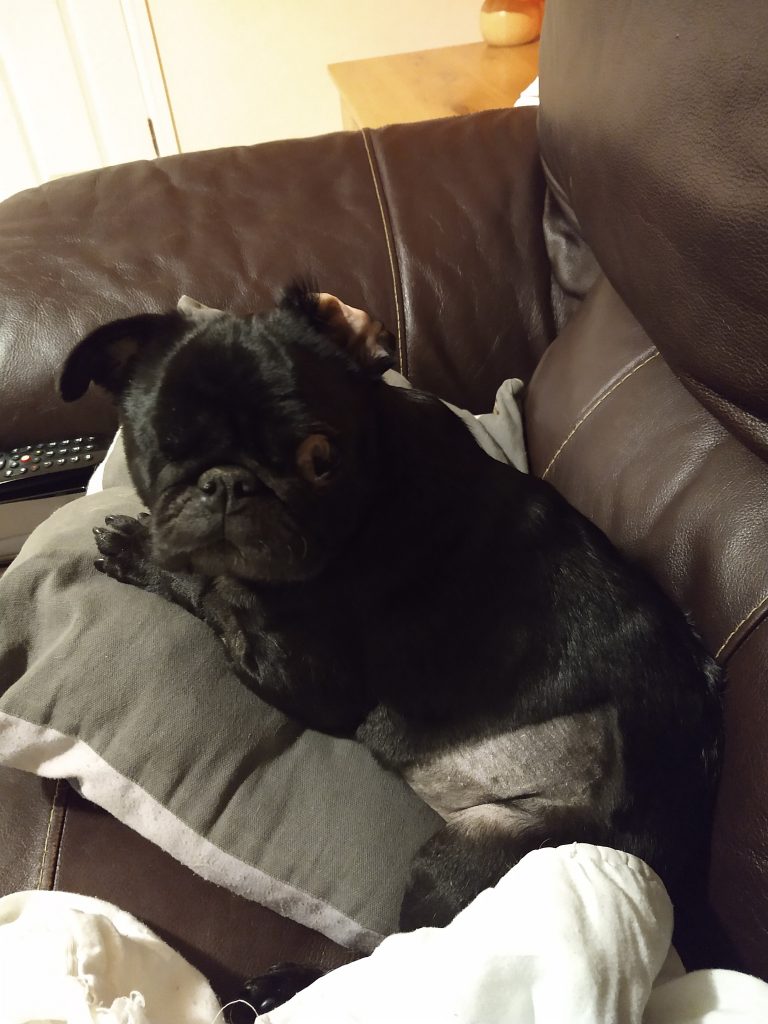 And thank you, Emma, for the wonderful care and attention which Lulu is receiving with you.