We have the BEST foster carers – we know that – but now their family members are flying the PDWRA flag too!
Massive thanks to foster Mum Extraordinaire Maria, and her daughter Pip, who raised £135 for us by "Living in a Box" for 24 hours!
Pip and a school friend were sponsored to do various tasks whilst "in the box" and of course their foster pugs wanted to "help" too.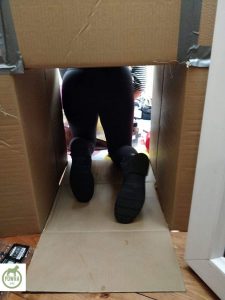 What goes in … has to come out again after 24 hours!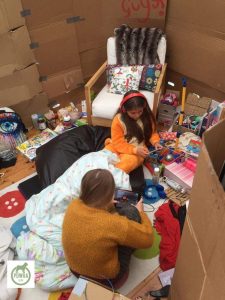 Keeping busy … At least their bedrooms will remain tidy!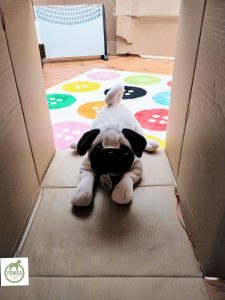 Room for another pug?