(Prince's story was written by one of our Trustees)
Prince was surrendered to PDWRA back in January this year, as his owner had to move into rented accommodation due to illness.
Although Prince was registered as a pug, we often see white pugs that look distinctly bulldog, which was the case for Prince!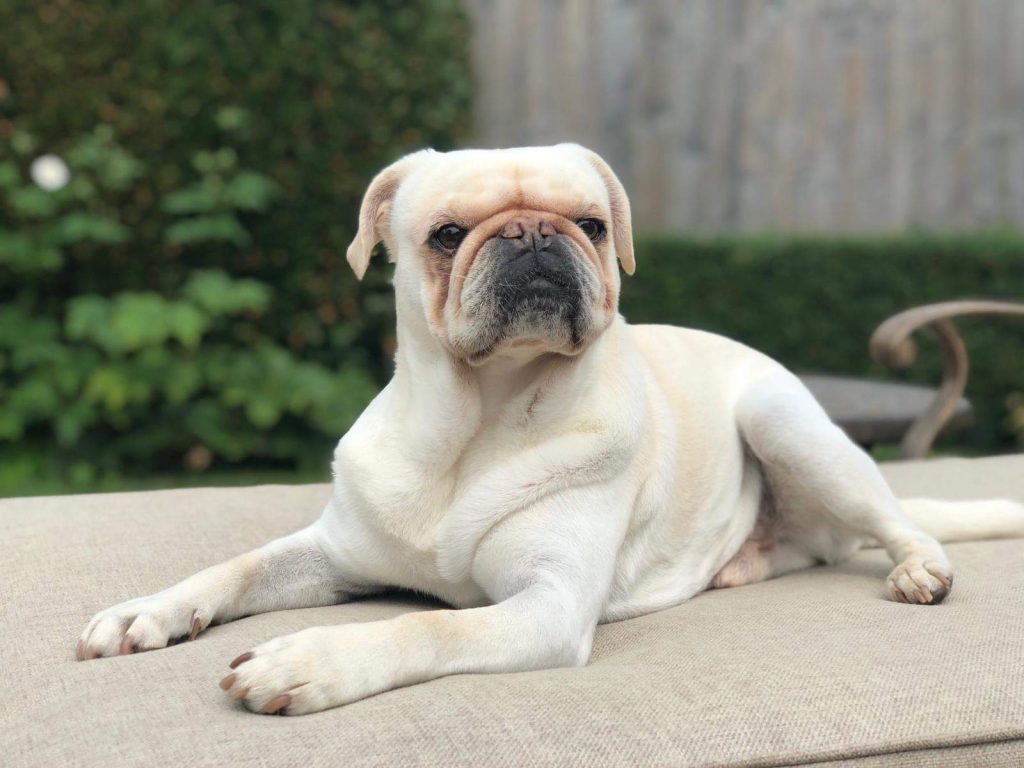 My daughter Chloe and her partner Mike took in Prince as first time fosterers, and within a short space of time be became very much part of their family.
However, poor Prince had a rocky few months, where a complication of eye surgery nearly led to him losing his eye.  Thanks to PDWRA's generosity, Prince had specialist eye surgery, and after months of treatment, his eye is near perfect.
And, of course, in the meantime, Chloe and Mike fell in love with Prince – how could they not! – and became failed fosterers.  As you can see by the photo, they are besotted, and Prince is one very happy dog!