Ethel came to PDWRA in a very poor condition; she had been found wandering in a road.  She was emaciated, blind and had an infection in her nail bed.  Despite all this, however, she was unconditionally loving and caring.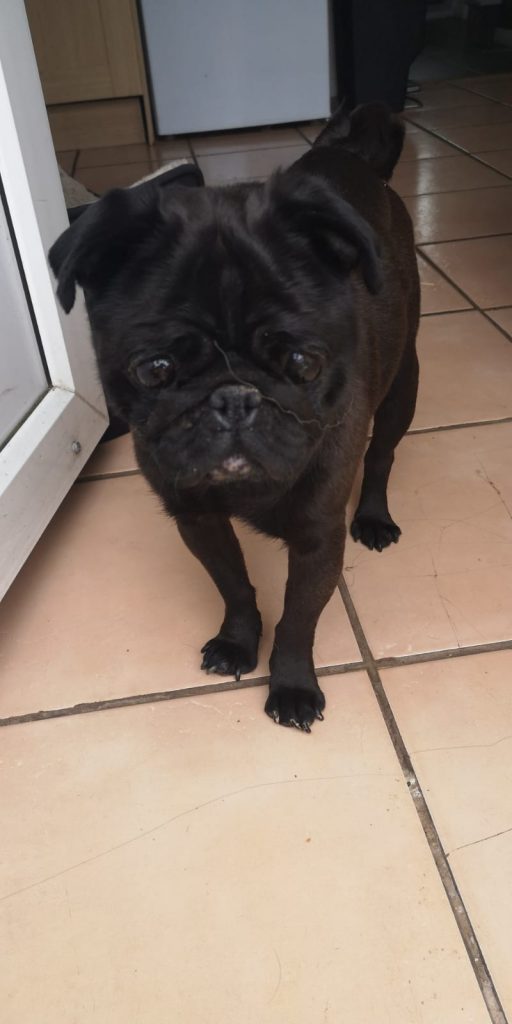 Ethel was probably previously used for breeding as there was evidence of this when she was neutered.  She had probably come to the end of her breeding life and her old owners didn't want her any more.
She now enjoys life with 2 cats and 2 resident dogs.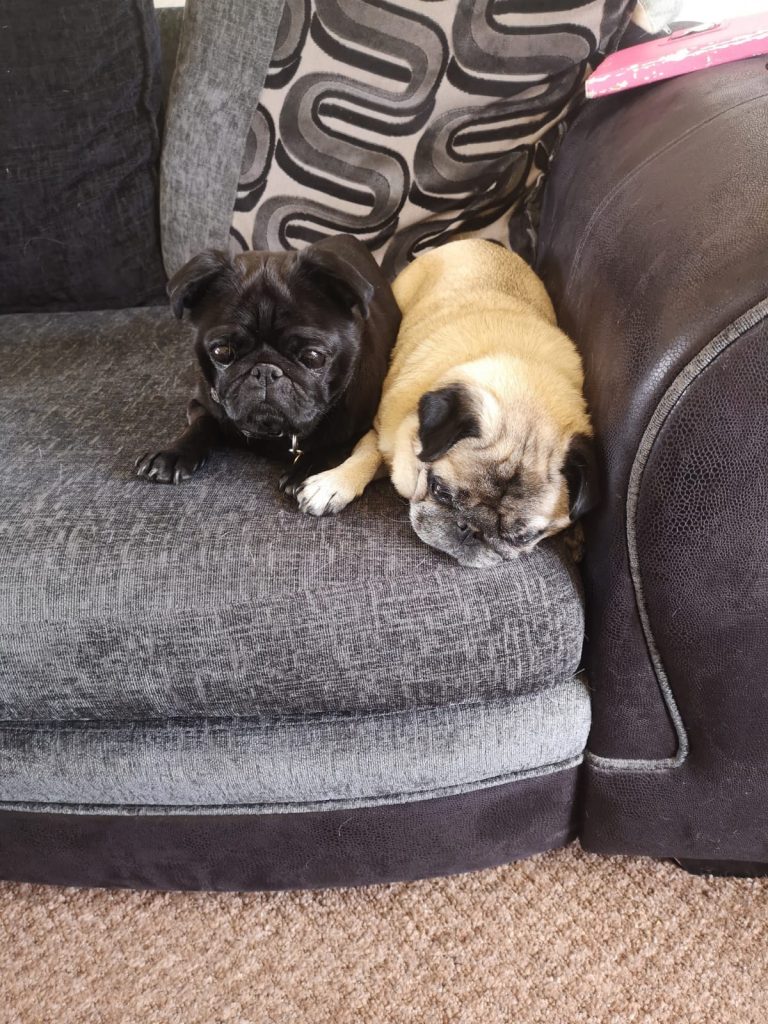 Ethel's adoptive mum says:
"Since being with us Ethel has blossomed, she has an amazing temperament and copes amazingly well with her lack of sight, only occasionally bumping into objects now she's worked out where everything is.  Ethel has put on weight so looks healthy and has a lovely shine to her coat.  Ethel loves everyone and everything she meets, and although a little nervous because she cannot see where she's going, she definitely does not let this hold her back; she absolutely loves going for walks and usually sticks with our resident pug or listens for our voices as reassurance.  Ethel has taken a shine to a small mickey mouse cuddly toy which she adores and usually brings it everywhere through the house and garden with her. This is definitely her favourite and she's not open to sharing it with the others!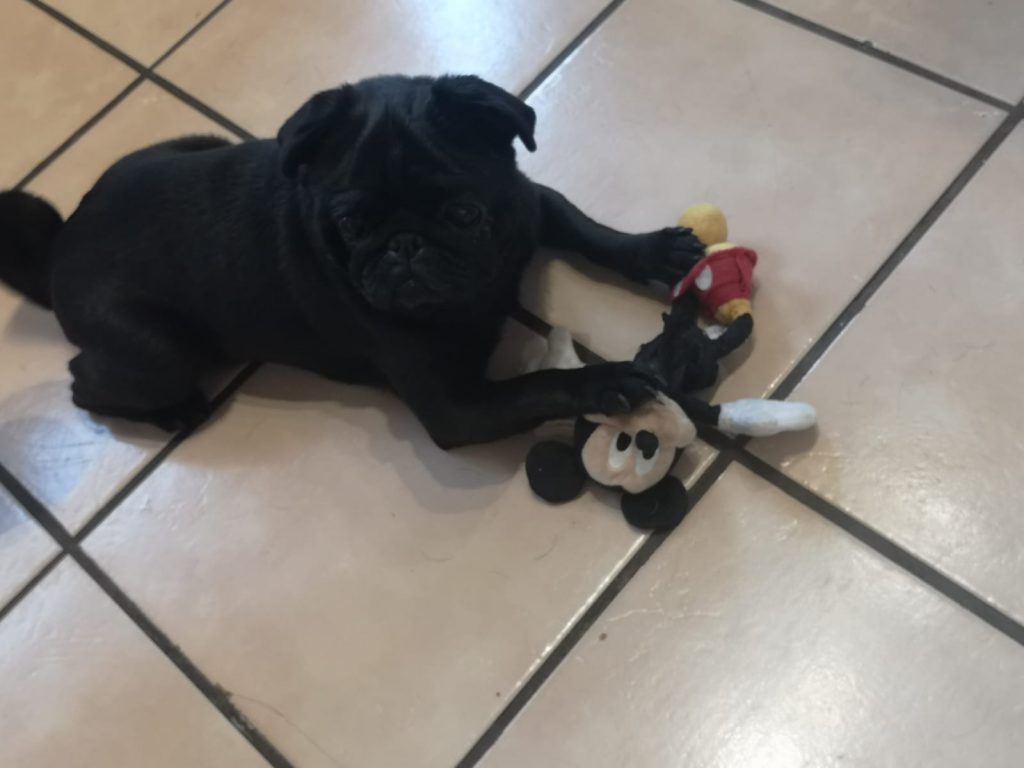 She's an absolute pleasure to have (even though we never get to lay in past 6am as she wants her breakfast!) but who can blame her really?"