Enormous thanks goes to our magnificent Mega Auction team of volunteers, Rachel, Lorraine and Pauline.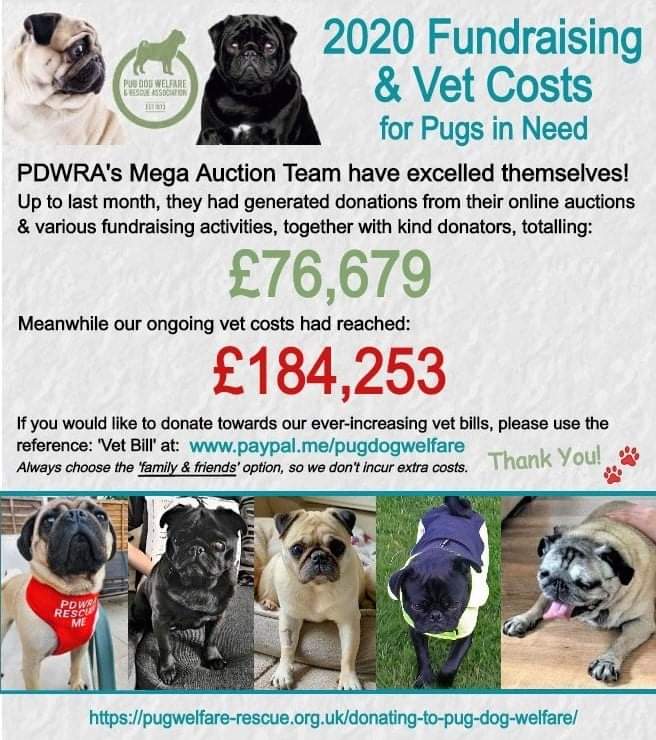 They have achieved this staggering total this year from holding their year-round auction of donated items and crafts, to running the Mini Agility course at the Paws In The Park outdoor weekend event, (sadly so many others cancelled this year), to raffles of branded luxury items, plus many more donations and sponsored activities from our supporters, all for pugs in need.
Against that, is our ongoing, challenging vet bill.  However, our motto is "no pug waits" hence all fundraising is vital towards their healthcare.  PDWRA  is wholly run by volunteers.
If you'd like to donate, even £5 would help, via http://Paypal.me/pugdogwelfare
Please reference "Vet Bill" using "Friends & Family"
Or you could join our Mega Auction group on facebook at PDWRA Mega Auction for Pugs In Need: