This story was written by Elvis' adopter.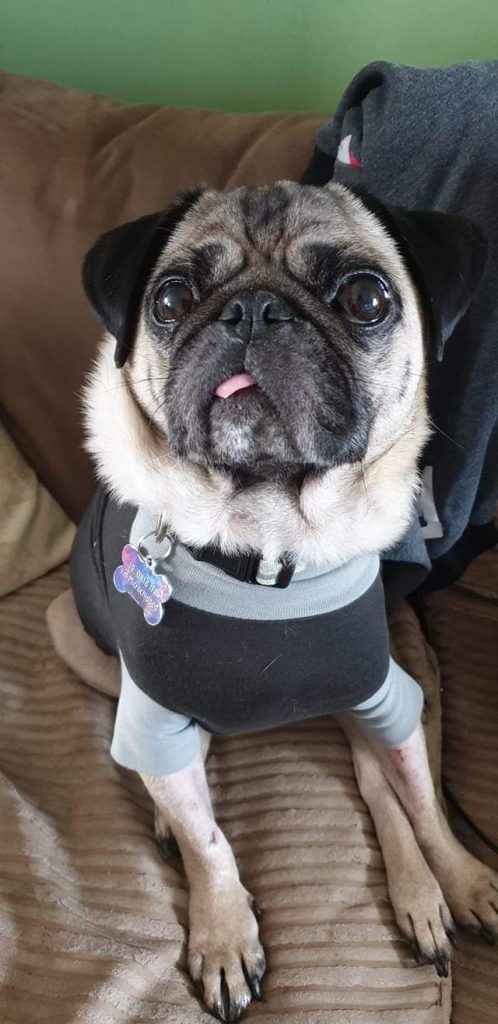 Elvis has been in the wars somewhat.  He had lost weight quite rapidly, constantly vomiting, quite lethargic.  Lots of visits to the vet where he was diagnosed with campylobacter, salmonella poisoning and eventually pancreatitis, and lots of antibiotics were thrown at him.
On Thursday 10 October I decided to take him back to the vets because he was extremely lethargic.  The vet decides to admit him.  He's kept in over the weekend as he won't eat, and on the Monday they decide to do an ultrasound.  They find a mass.  They decide to open him up and I'm told to prepare for the worst.  I ask them to wak him up afterwards so I can say goodbye.
Nothing prepared me for the phone call 2 hours later.  The mass was made of human hair!  Elvis will be OK!
When I visited Elvis that evening, the vet showed me what they removed; one fist sized ball of hair from his stomach, and one golf ball sized lump of hair from his intestines.  I was flabbergasted.  They were solid and must have been building for years – Elvis has been with me for 4 years but they were much, much older than that.
Elvis came home the next evening with four lots of antibiotics and painkillers, as well as sporting a new scar from his sternum to the end of "little Elvis".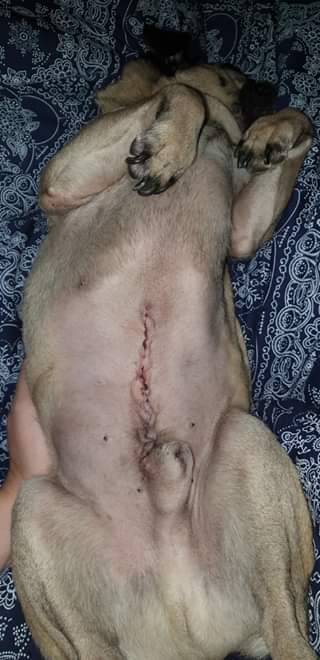 Two weeks on and my boy is doing so well.  His weight is creeping back on, his ferocious appetite is back, and he is back terrorising anyone who dares cross his path.  I am so grateful to my vets for saving my baby's life, and to PDWRA for the emotional support whilst he was so poorly.