This is Digby.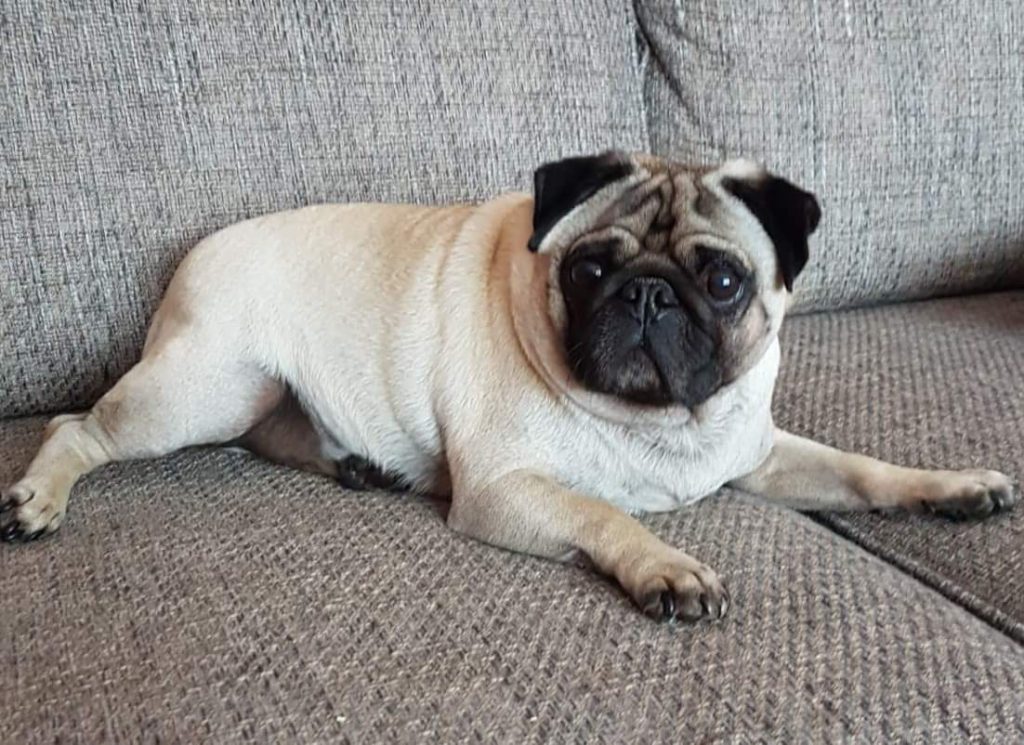 Digby came from a heartbroken, loving family after his behaviour towards the resident children deteriorated.
His new foster carers, who had no children, failed … yes, they failed at fostering by adopting Digby, as they couldn't imagine life with him.
It was an upsetting surrender, as not all our pugs come from horrendous backgrounds.  Digby was clearly loved and cared for … and he still is!