Right time, right place!
Whilst at the vets with her own pug, one of our Area Volunteers was approached by one of the vet nurses, who told her that they had a very poorly pug in their care, and an owner wanting to surrender her.
This poor pug was sold as an ex breeding girl to a new owner just days prior to being admitted to the vets for treatment and care of a large vaginal prolapse.  She had been in the care of the vets for just under a month, and the bill was mounting.
She then developed an eye ulcer, which needed more treatment.  Her new owner simply couldn't afford these costs, so PDWRA were asked if we would be able to take the pug and pay for the treatments that she needed.
Unfortunately the eye had quickly deteriorated, and sadly it had to be removed.
We have named her Daisy, and she is now in the care of an experienced foster until her eye has healed, the prolapse can be put back, and she can be spayed ready for a new home.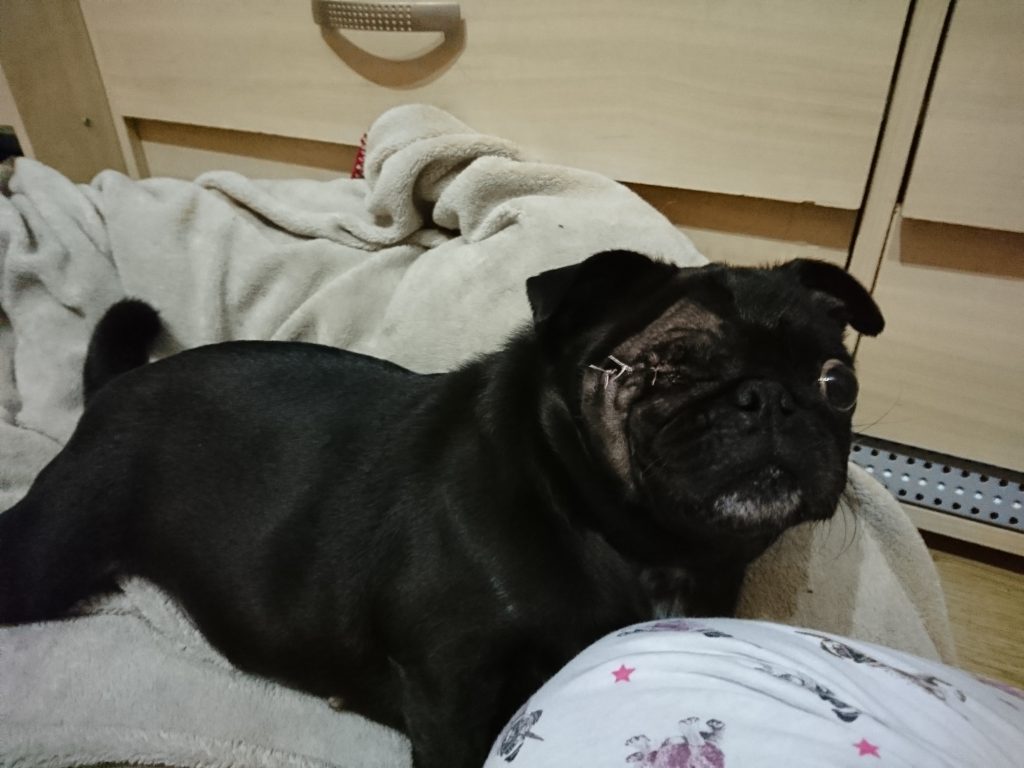 As you can see, she has settled right in!