Meet Clark – he's a lovely boy whose owner sadly was unable to keep him any longer.
Clark was obese when he came into foster, but a careful diet and exercise means that his weight is steadily going down, and his quality of life is much improved.
Clark did have a lump tested, but although a Mast Cell tumour was diagnosed it came back as Grade 1 – the lowest grade, so an excellent prognosis.
In true pug fashion Clark made his foster carers fall in love and adopt him!  We love these happy endings, even though it means we are always looking to recruit new foster carers!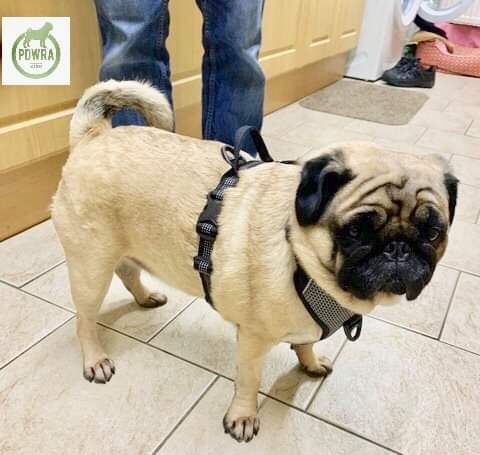 2019 will be a very happy new year indeed for Clark and his new family.