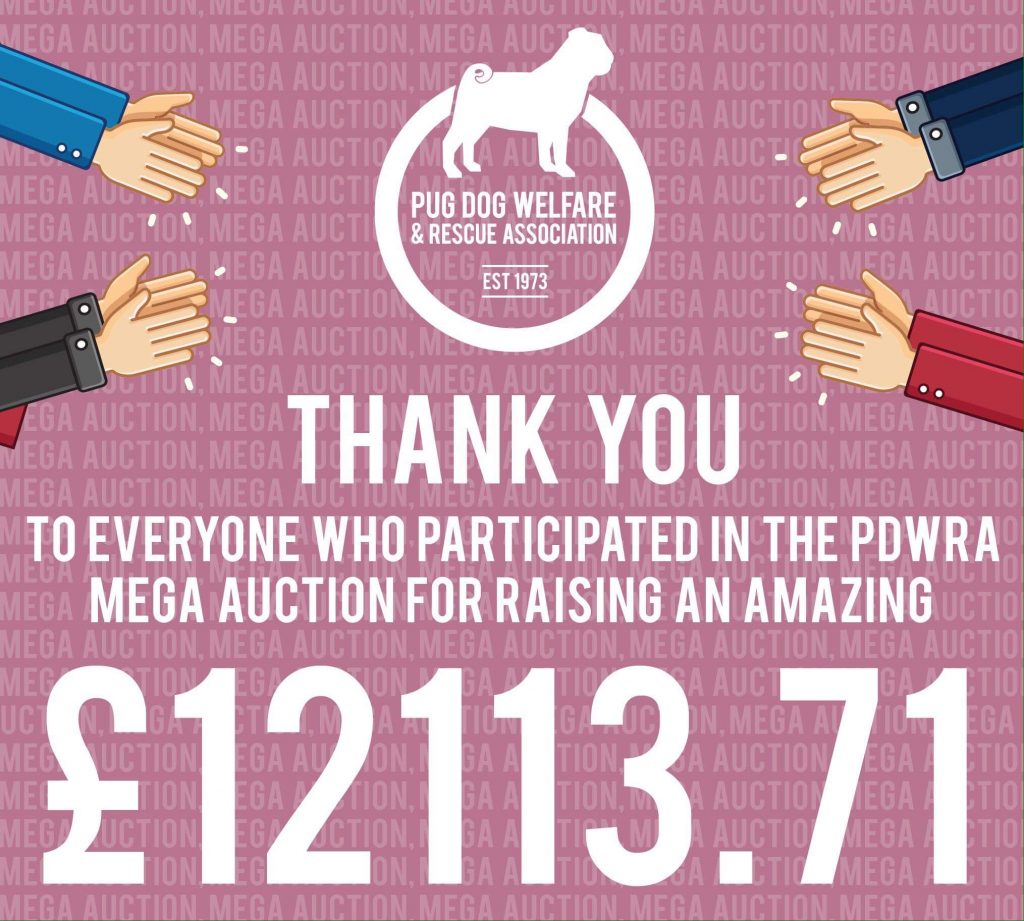 ⭐ An incredible £12,113.71 ⭐
An enormous thank you to everyone who has donated and bid on items in this auction.  You truly are amazing supporters of PDWRA.
As before, Rachel and team have worked tirelessly to make this event such a wonderful success.  We are truly grateful, and so are all the pugs who will benefit from your donations.
⭐ THANK YOU EVERYONE ⭐