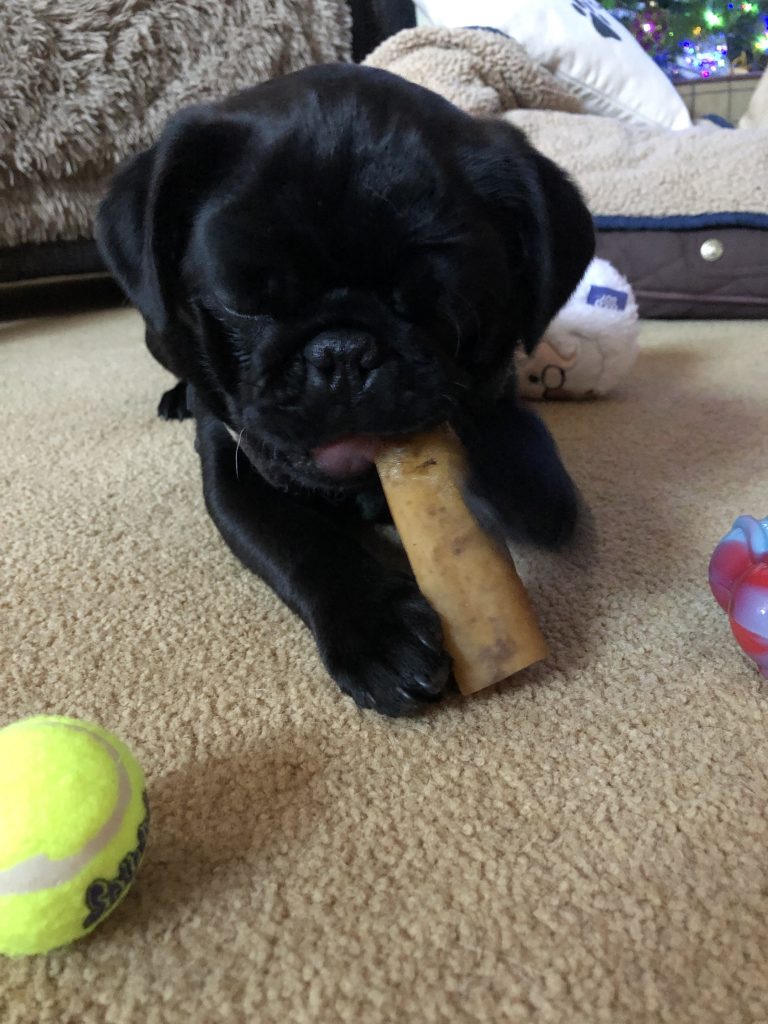 Little Bertie Buttons was bought as an early Christmas present, but, after two weeks, the new owners decided that it was unfair to keep him. They both worked full time and realised that he was not getting the attention that such a young pup needed.
After a lot of research they found PDWRA and surrendered him into foster care at 4 1/2 months.
Bertie stayed in foster care over the Christmas period being socialised with 4 other pugs, learning to be a dog and beginning his house training.  He is an extremely bright little boy who has already responded well to commands. He waits for his dinner and sits well on command. He walks well on a lead and loves running in the fields with the other pugs. His recall is amazing, his behaviour is fabulous and he is in every way the model puppy.
The New Year was chosen as the beginning of Bertie's journey to his forever home. A fabulous family were chosen and on 1st January Bertie, now 5 months old, was formally adopted.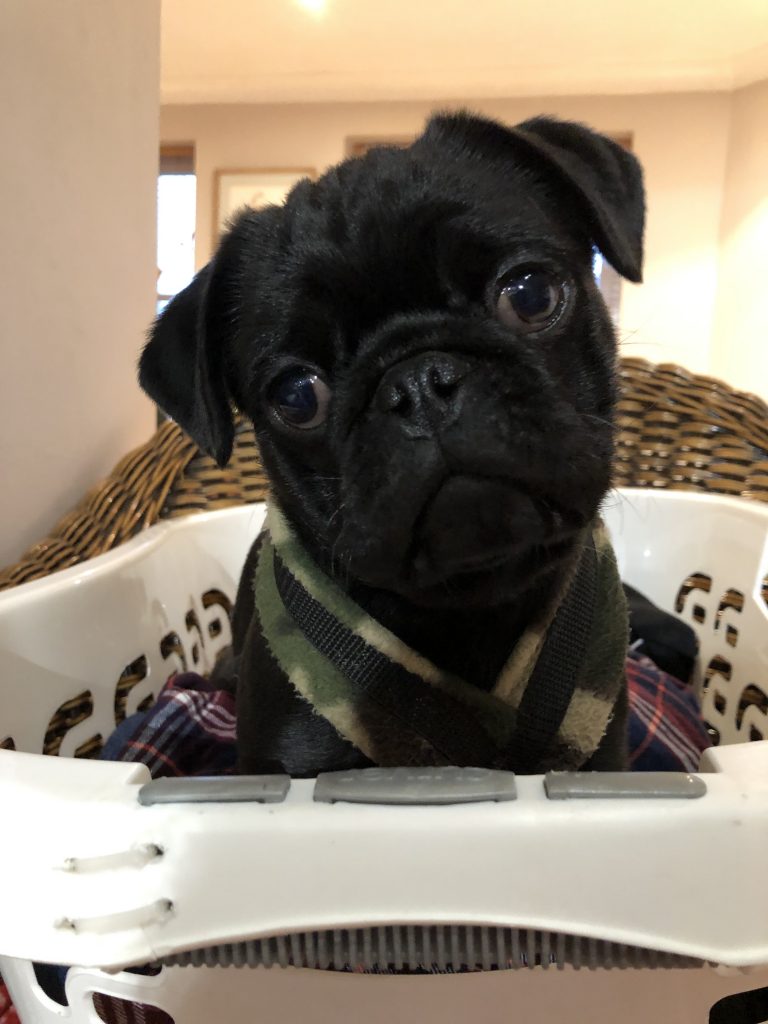 Whilst in foster, Bertie loved sitting in his favourite place – the laundry basket!