If you remember a few months back, we introduced Marcel in foster in Central Area. He was morbidly obese at 17.8kg. He had a long road ahead to get him fit and well enough to be rehomed.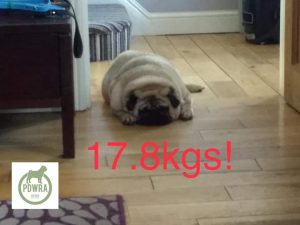 Well, it has taken some time but he has managed to lose 4.3kg and is down to 13.5kg. It's not been easy and he still has a little more to go, and there have been moments along the way where he has raided the bins and everything else he could get in!  But with a strict diet and slowly introducing a good exercise routine, he nearly has a beach body ready for this year's summer!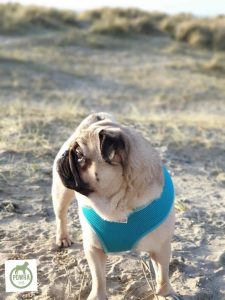 It's amazing how his quality of life has improved, he can breathe so much better, he can happily run around with his foster sisters and keep up, which he couldn't do at first. It just goes to show that you don't need to show your pug love by over feeding; it's easily done but it has such a great impact on their health.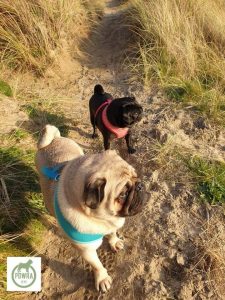 And talking of beaches, Marcel has only gone and found himself the best home possible by the beach, and a little lady friend who absolutely adores him, as does his new family. We couldn't have asked for a more perfect home for Marcel.