Young Toby was one of a pair of pups bought as a gift following a bereavement.  They certainly brought some cheer, but the unexpected arrival of a baby meant they couldn't get the supervision and training they needed.
PDWRA were able to match each of them to perfect adoptive homes, and here is Toby in his, learning how the get the Christmas tree ready!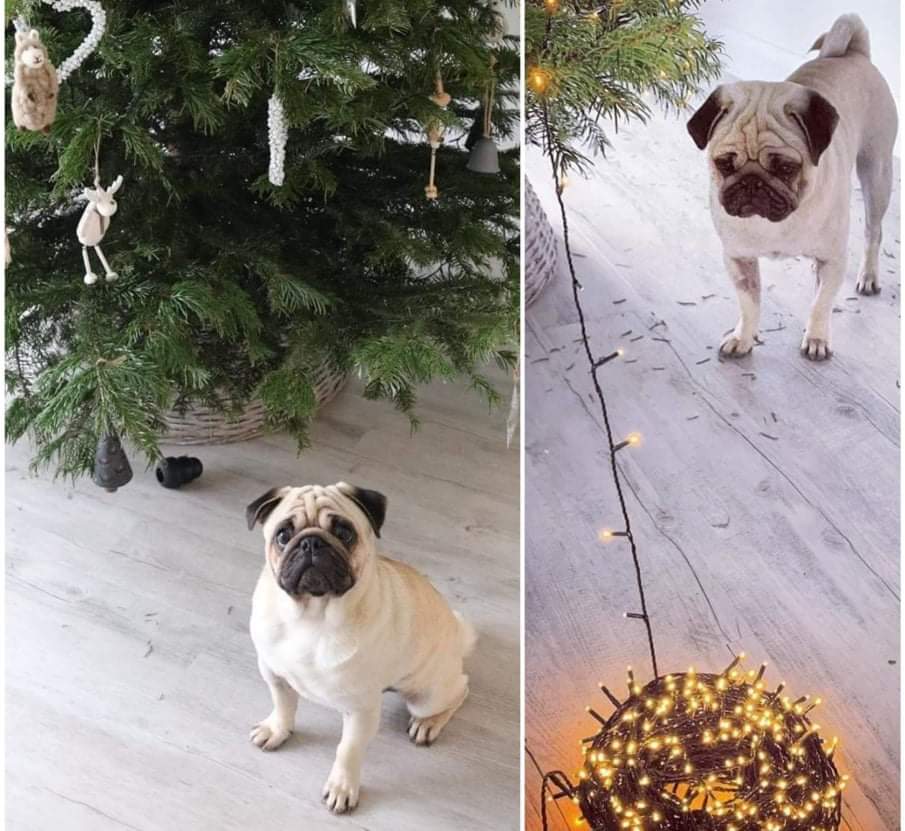 Toby is now getting lots of attention and adoration, and training too.   His new family can't imagine life without him now!