William wasn't getting on with the other dog in the house.  He was having accidents in the house, and needed a lot of attention that the family just couldn't give to him.
William is now with a lovely family who adore him, no accidents and enjoying life.
Billy and Buddy have recently been adopted.  They are really enjoying themselves in their new home, and getting on really well with the resident house Bunny 🐰 – they like to share its carrots! 🥕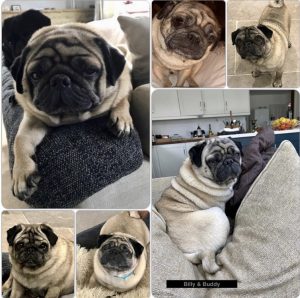 Bubbles has also recently been adopted.  He has been enjoying going to the park and meeting other dogs.  He has his paws firmly under the table in his new home!