Norman, an energetic young pug, was surrendered to PDWRA when his owner realised they did not have the time nor environment that he needed.
Norman's foster carer takes up the story: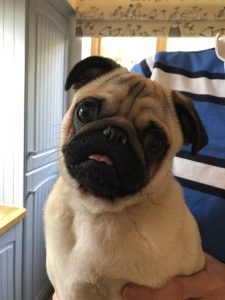 "We took him into foster and he came to us a ball of suppressed energy, but soon settled down with us and our grumble, loving to run around on our small holding, and local country walks.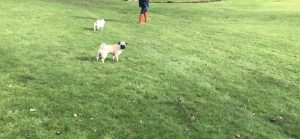 After neutering, we managed to find the perfect home for Norman, and one I had envisaged for him; 5 minutes from a beach, with his best buddy, another young active pug.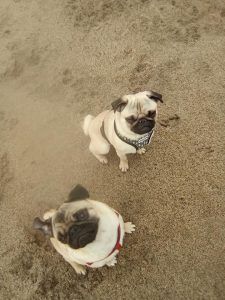 The two pugs spend many hours running and playing on the beach together, and his new owners are absolutely besotted with him – a wonderful happy ending!"