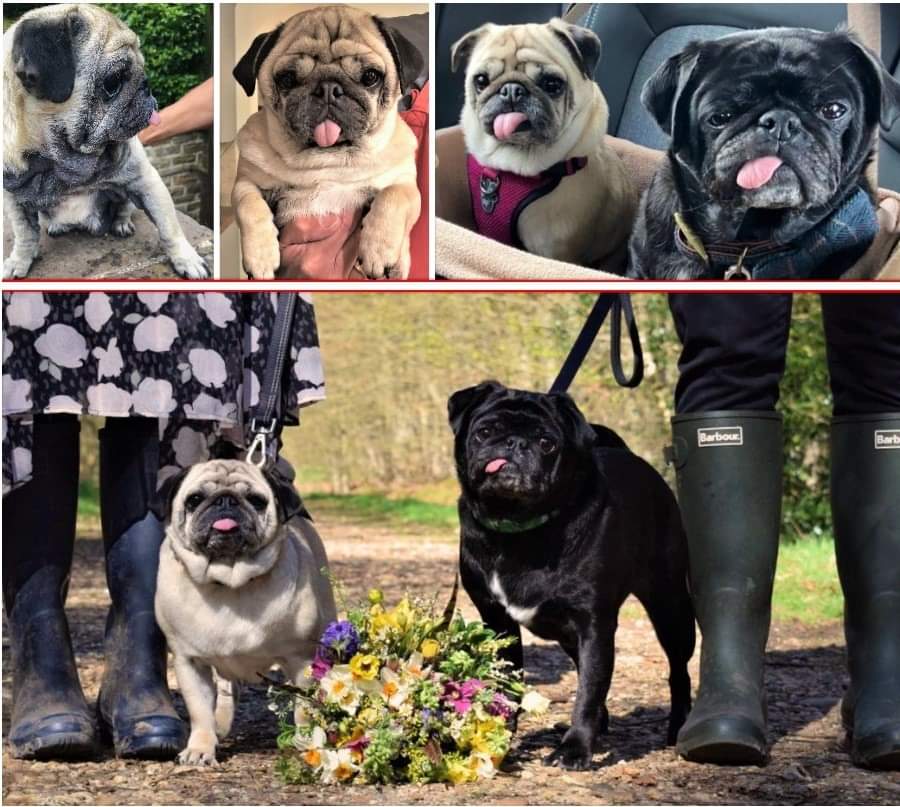 We last saw Martha (now Marta) when she was recently adopted.  She had previously been used for back street breeding, and none of her healthcare needs were met.  So much was required by the time she was taken to a vet, that her owner requested for her to be put to sleep, causing the vet to call us.
We've since seen Marta frolicking in the autumn leaves with her newfound freedom, and her devoted foster Mum providing the intensive healthcare she needed.
Marta's in such a better place physically and emotionally, although nearly blind now.  She's adored of course, and enjoys the companionship of her adopters' pug too.
Sadly, Marta's Mum and Dad had to postpone their summer wedding due to the Coronavirus lockdown.  Instead they spontaneously tied the knot just before it happened, and Marta was a bridesmaid!
Now that's a really happy ending (and new beginning) for Marta and her forever family!
Read Marta's earlier story below.
********************
Martha was used for back street breeding.  When she was of no further use, she was taken to the vets to be put to sleep.  Thankfully the vet knew PDWRA, and we took her in.
She was in a dreadful state of health, petrified of people and didn't know how to behave or play.  Now she's transformed, happy in the arms of her humans or playing with pug chums, her old existence long behind her.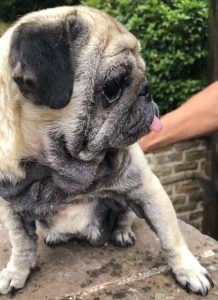 Above – Martha then.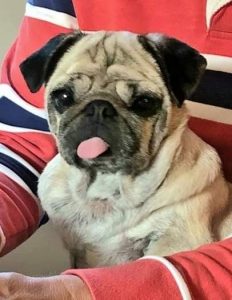 Martha now.
And here is Martha again, on the right, enjoying her first Christmas in her forever home.  She's learned to play with the resident pug, her new best friend.  A happy future for Martha, for sure!