Martha was used for back street breeding.  When she was of no further use, she was taken to the vets to be put to sleep.  Thankfully the vet knew PDWRA, and we took her in.
She was in a dreadful state of health, petrified of people and didn't know how to behave or play.  Now she's transformed, happy in the arms of her humans or playing with pug chums, her old existence long behind her.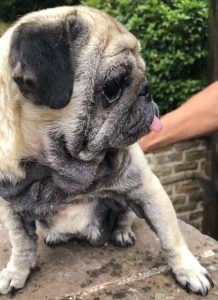 Above – Martha then.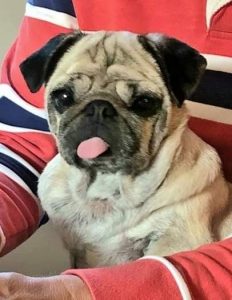 Martha now.
And here is Martha again, on the right, enjoying her first Christmas in her forever home.  She's learned to play with the resident pug, her new best friend.  A happy future for Martha, for sure!