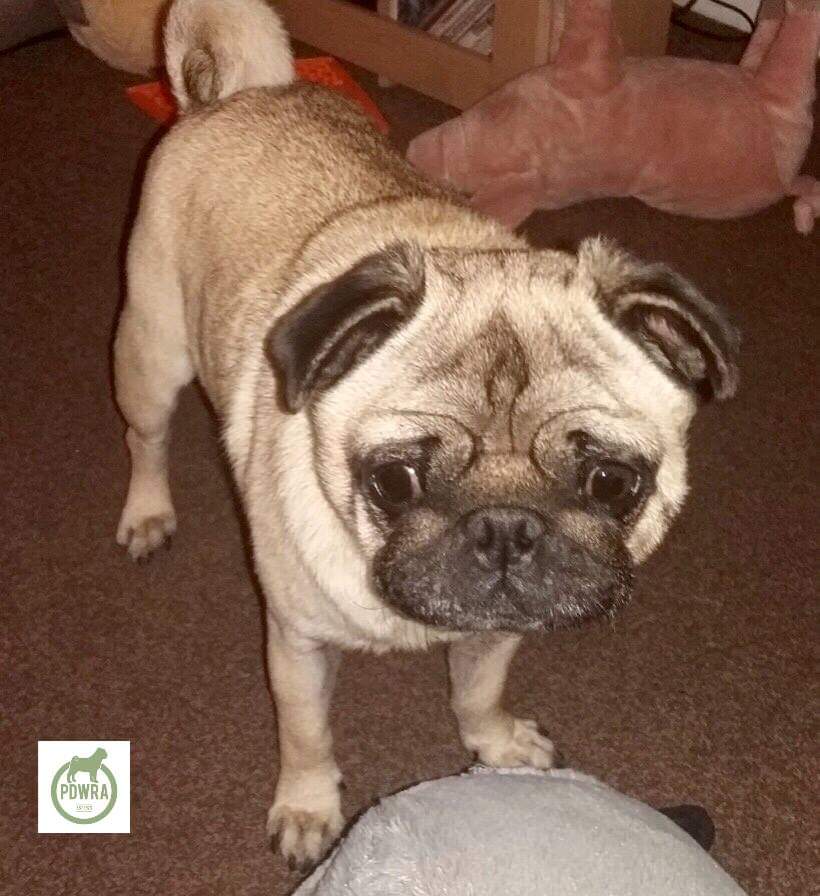 This is Joshua.
Joshua was another pug surrendered due to a change in his owner working longer hours.  He also arrived with a skin condition that was quite bad, which we weren't told about.
However, Joshua was fostered by a lovely family whilst they sorted his skin out and he gained a bit of much needed weight.
Can you guess what happened next?
Yes – foster family fell in love with this young man and decided to adopt  him! 😊
Joshua now has a new family with all the time in the world for him, another pug to play and snuggle up with, and 2 children who adore him!
Happy forever after!