This is Cindy.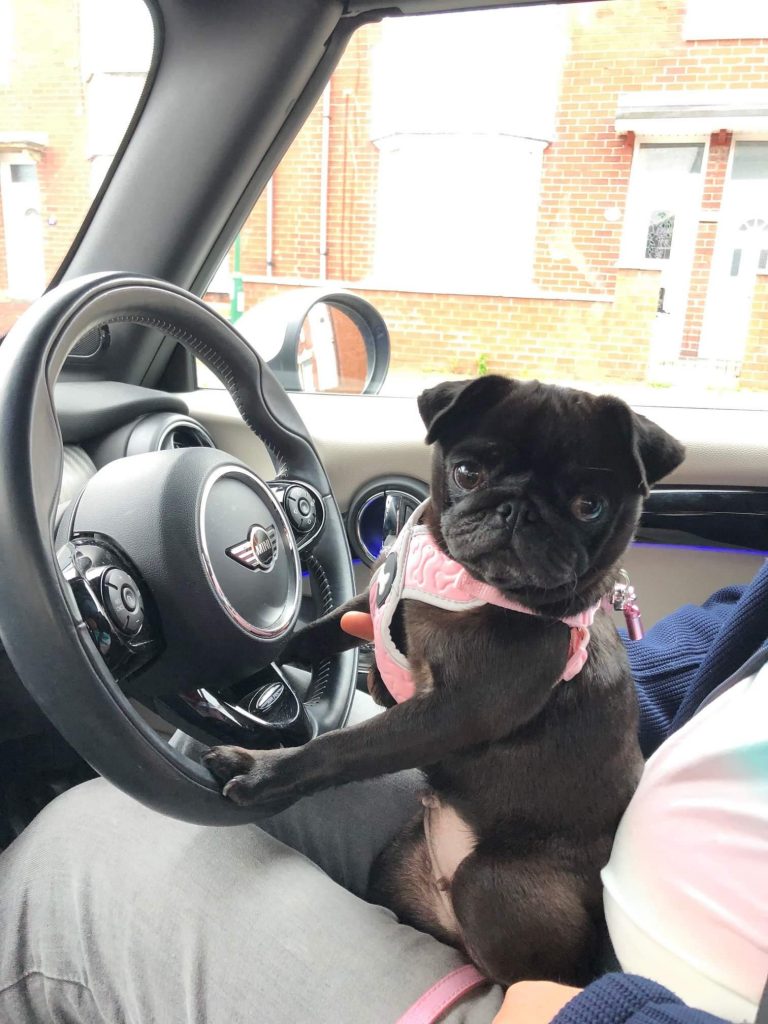 Cindy was actually a stray.  Someone had dumped her unceremoniously from a car, and then driven away as someone else approached.
Cindy circled constantly and anxiously so much that we first thought she had neurological problems and was dumped because her owner couldn't afford to treat her.
Once in the hands of one of our amazing foster carers, it soon became evident that the circling was behavioural – more than likely she had been caged for long periods.  Once she got used to proper love and attention, with the run of the house, the circling lessened more and more each day.
We don't think she was socialised with other dogs either, as she thought nothing of stealing a doggy birthday cake right out of the mouth of the resident dog – who fortunately was very laid back and just brushed it off, but Cindy continued to torment her while she lived in foster care.
Cindy has now been adopted by an amazing couple who fell in love with her at first sight – and who wouldn't?