This is Bertie.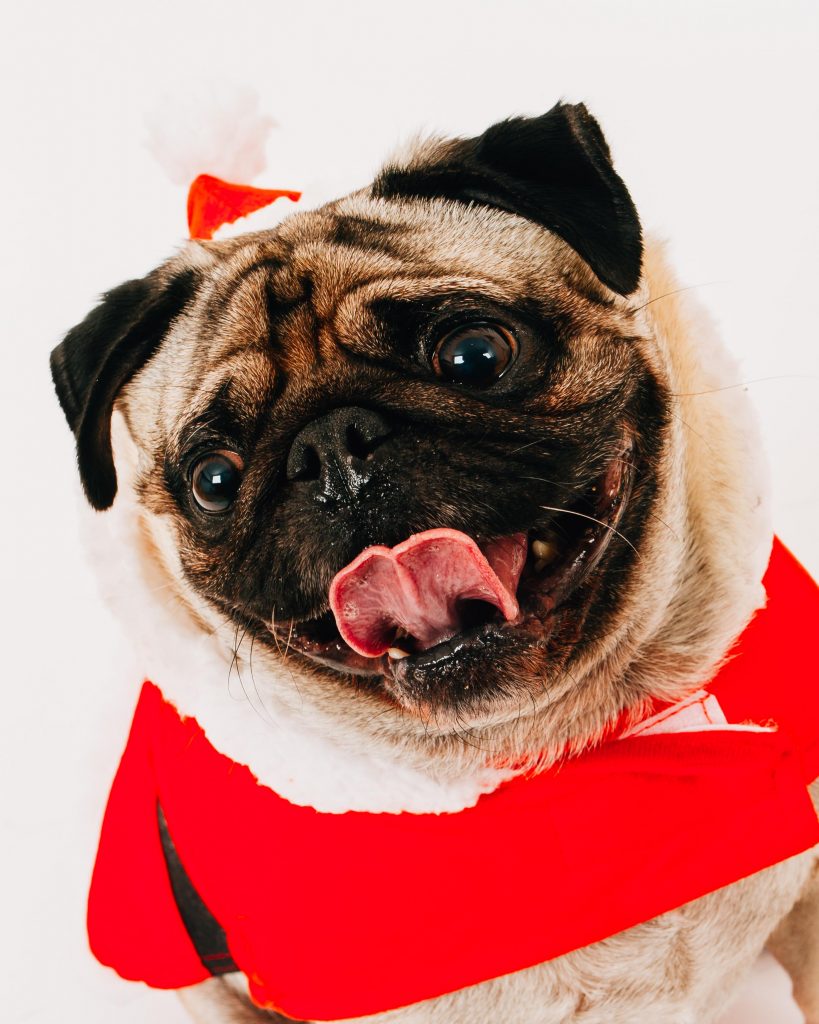 Bertie was a very reluctant surrender, and the family were distraught at handing him over.  He was placed into foster with a couple who had never had a pug before, so they asked to foster first to see whether they would then want to apply to adopt.
Unsurprisingly, Bertie was a massive foster fail – his foster carers really fell for him, and adopted him a few months ago!  Here he is enjoying his first Christmas with them.
The surrendering owners were delighted that his foster carers had fallen for him, which gave them some measure of comfort.
Bertie's adopters told us a few days ago: we are head over heels for Bertie, he's just the best, most well behaved boy we could ask for.  He has completely changed our lives for the better, the love and affection he gives is just worth the world. 
We all love happy endings!