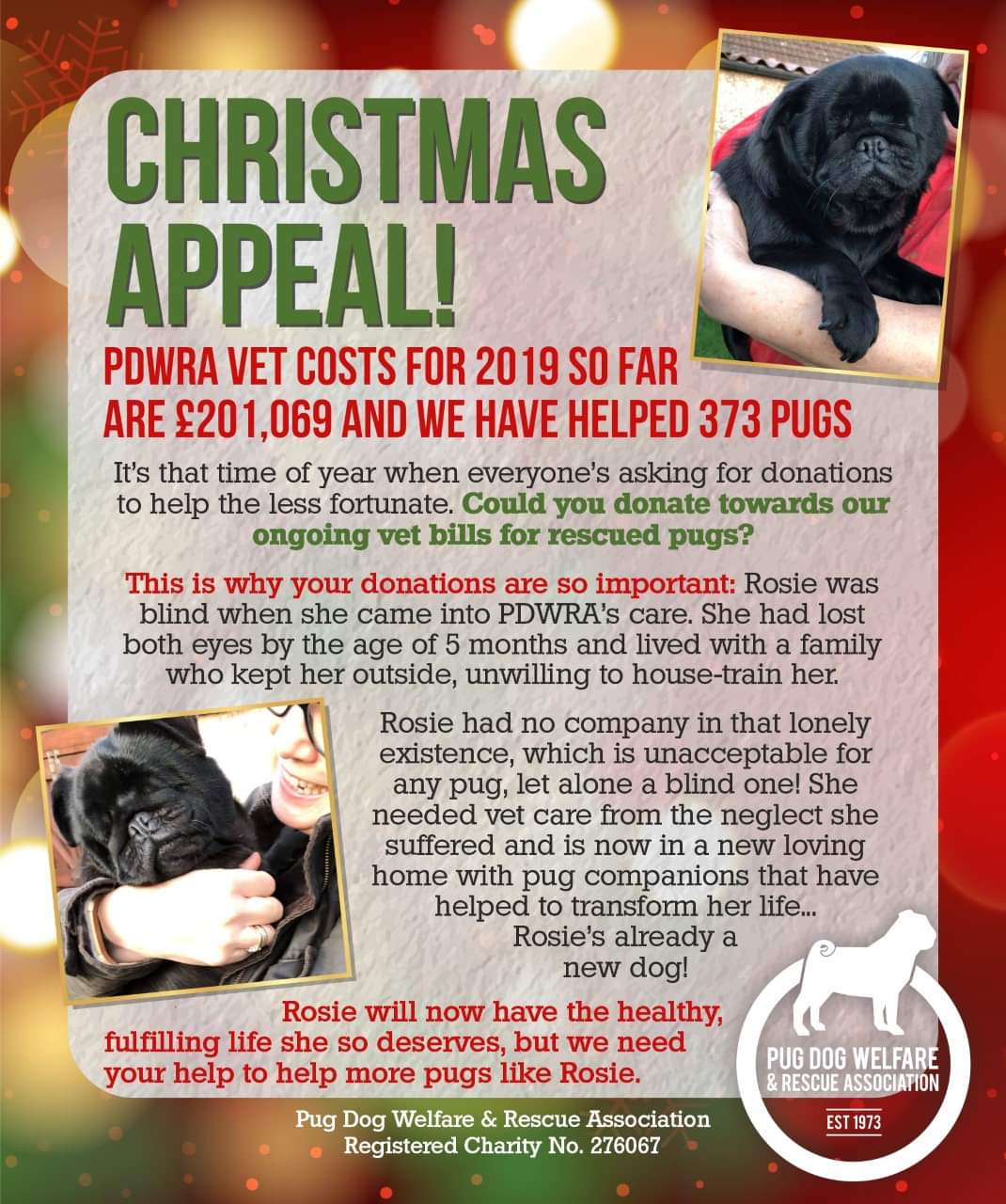 This is Rosie's story.  She's why we do what we do.
We have helped 373 pugs so far this year, and our vet bill is £201,069.
If you can donate towards this, please do, at:
http://www.paypal.me/pugdogwelfare
using reference: Rosie
Alternatively, here is the link to our Donating to Pug Welfare page, where we have 3 options available for donating:
https://pugwelfare-rescue.org.uk/donating-to-pug-dog-welfare/
We are their voice.
Thank you.