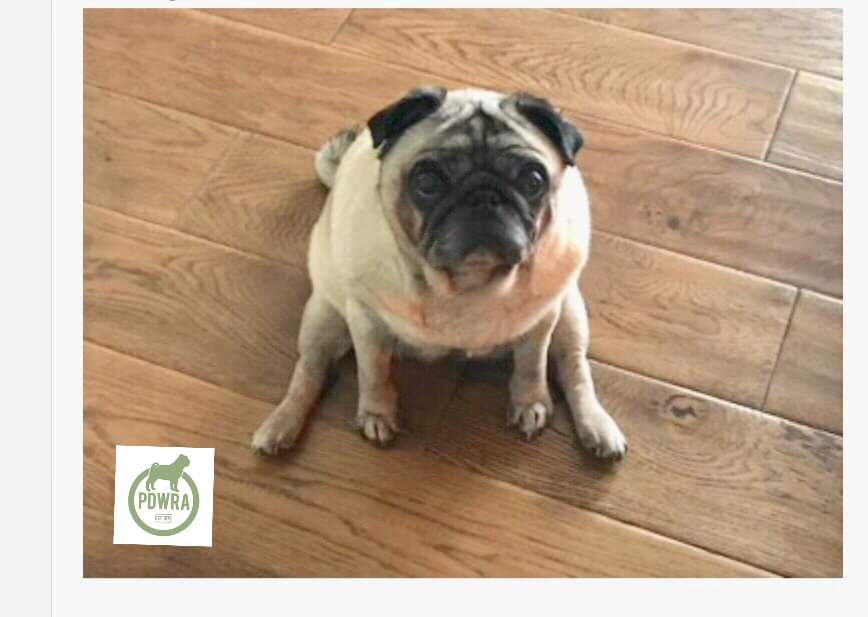 This is Wanda.
Poor Wanda came to us with quite a few issues; she was incontinent (she would poop when stressed or excited), had problems with her back legs, she had terrible teeth, and her breathing wasn't brilliant.  She was also overweight and deaf, and her eyesight wasn't great either.  All these issues were too much for her owner to manage alongside having small children.
Wanda is now in forever foster with a lovely family and another dog.  She's had BOAS surgery and a dental; she's also had medication for urine infections.  She has lost some weight, she's doing great and is very much loved.  She goes out for trips in her pushchair which she absolutely loves.
She is obsessed with her foster mum, follows her everywhere and cries if she goes upstairs.  Wanda will spend her remaining time being cared for and loved as she deserves.