The Pug Breed Stand in Discover Dogs – BEST OVERALL STAND!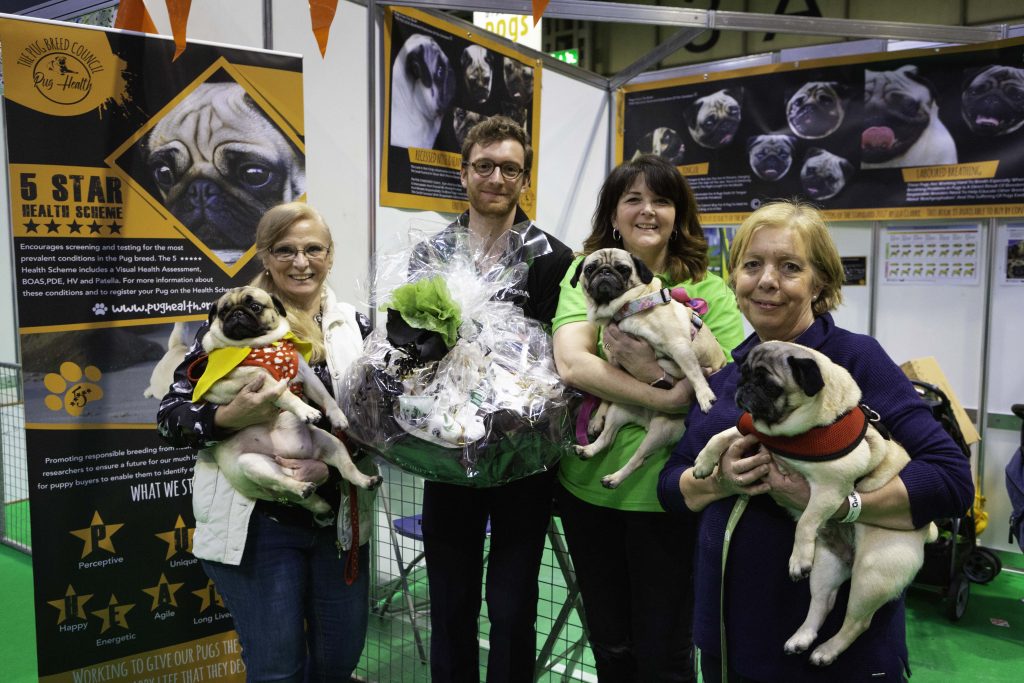 ⭐⭐⭐⭐⭐⭐⭐⭐⭐⭐
Well done and thank you to everyone who helped on the Discover Dogs Stand at Crufts over the 4 days of the show.
A mix of show, pet and PDWRA people helped by bringing their lovely dogs along to represent the breed.  Lots of people came to visit the Stand and enjoyed interacting with the Pugs, getting information about the breed and generally talking Pug!
The icing on the cake was for the Stand to be awarded ⭐ BEST OVERALL STAND ⭐ which is a great achievement! Well done to Alex Hill who set up and closed down each day.