This report was written by Hester Kemp who spent the afternoon taking some wonderful photographs for PDWRA.
Visit Hester's page on Facebook – Hester Kemp Photography – to see lots more photos.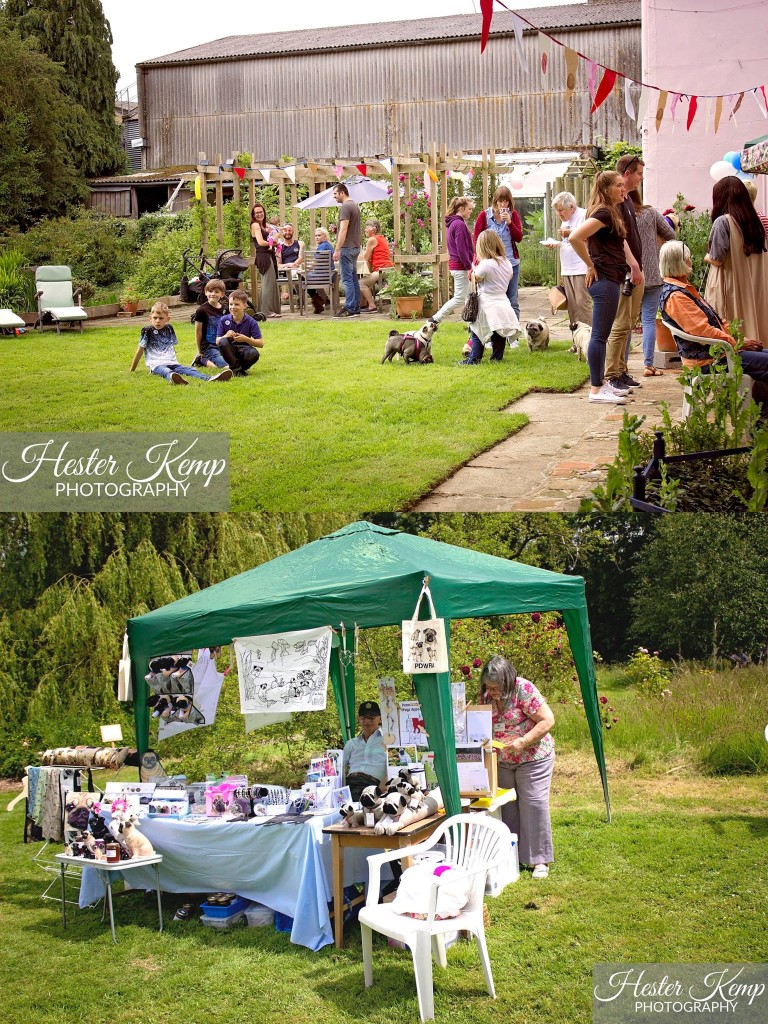 Yesterday I went along to Suffolk's first Pug Garden Party at Earlsway Farm. This wonderful event was organised by a good friend of mine, Debbie Symes, and was in aid of The Pug Dog Welfare & Rescue Association (PDWRA) of which she is a trustee.
I've known Debbie for over a year now, and have previously photographed her horses, so it was a pleasure to be able to get some photos of the day for her and for the PDWRA.
Debbie has several pugs of her own (5 at my last count) and fosters many of the rescue pugs until a home can be found for them. She currently has just the one foster pug, but over Christmas she had 8 pugs running round her house, not to mention their two terriers! It was lovely to be able to catch up with some of her past foster pugs who are now in loving new homes, and some with lovely new names!
The garden party was incredibly well attended by lots of pug friends and their owners, and it was wonderful to see them all socialising and having fun together. Having sampled some of the cakes on offer I can testify that they were indeed yummy, and happily lots of money was raised for the PDWRA, which is so important for the welfare of future rescue pugs and for the continued support for foster pugs from the charity!
I was able to donate a voucher for a free photoshoot to the raffle, so I will look forward to getting some photos of the winners dogs in the future!
A big thank you to all who attended or volunteered their time, and to Debbie and her husband for making such a huge effort to make a memorable afternoon. It was a glorious afternoon and I really enjoyed meeting all the pugs and Friends of the Pug Dog Welfare.