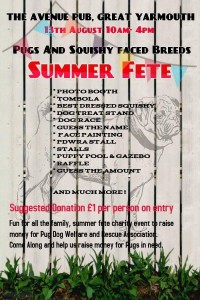 Huge thanks to everyone who made this event such a success.
A special thank you to Jo Fuller who donated the use of the garden at The Avenue Pub, Great Yarmouth, and made the day possible.
Thank you for all the donations.
A fabulous £607.05 was raised for PDWRA.  We are all so grateful to you.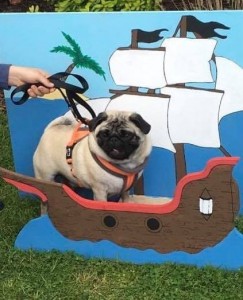 View some more of the photographs taken at the Pugs & Squishy Faced Breeds of Lowestoft party here