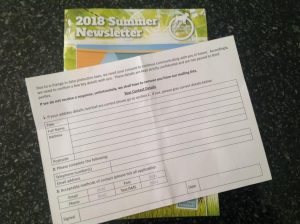 Hello to all our Friends Of Welfare!
You will have received your Summer newsletter by now and noticed that we have asked you to complete a slip so that we comply with the new General Data Protection Regulations.
Please either post your slip back to me to:
PDWRA Secretary
21 Ullswater Close, Swindon, SN3 6LH.
Or you can scan and email it to me at
secretary@nullpugwelfare-rescue.org.uk
Please not that if you have volunteered to help us, you may also be contacted by one of Area Coordinators who are:
Emma Coutts – Scotland
Jacqui Robinson – Northern Ireland
Jackie Ward & Jo Smith – North
Andrea Slater & Kelly Rawlins – Central
Dee Keanu – East Midlands
Faye Burke & Claire Butler – Eat Angelia
Yasmin Tompkins & Natalie Cerrone – South
Jo Rochfort & Deb Lunnon – South East
Jane Macallister & Maureen Lee – West & Wales
If anyone has any questions, please email me as above or call 01793 614143.
Many thanks
Lynne Kellow
PDWRA Secretary