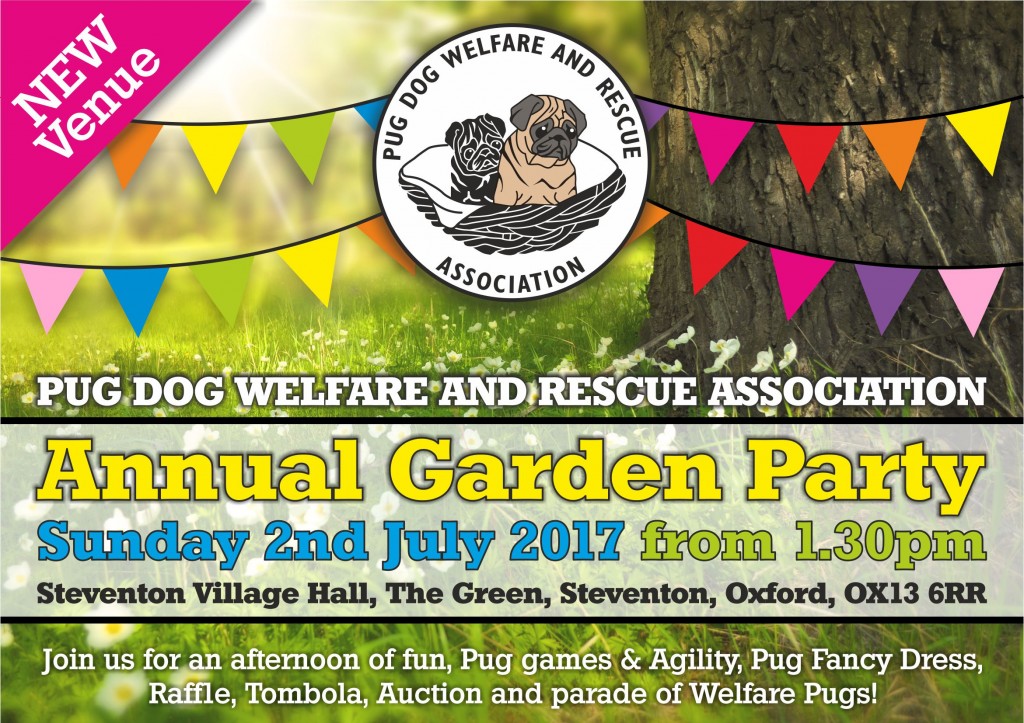 PDWRA Chairman, Alison Mount, writes:
The annual PDWRA garden party was held for the first time in Oxfordshire at Steventon. The hall there was much larger than the dear old one at Crowhurst and we also hired the small hall as an additional wet weather facility which thankfully we did not have to use. The rest of the facilities are excellent and it is understandably a very popular venue although the parking is a bit tight. The format is never changed and Sophie Mount-Thurston hosted the games outside for children of all ages and all varieties of dog next to the agility ring which was run by Judith and Robin Coulter and Dawn Bailey.
Inside, the tombola was under the supervision of Janet Thomson who manages to gather masses of prizes over the year. She was helped by Sue Quiney, Sylvia Liffen and Pat Hicks Plant. The merchandise had plenty of room to display all our goods and this was supervised by Richard Pallister, Adrian Brewer, Telsha Arora and my husband who has in his retirement done a new stock control and re-packed everything to a point where I am no longer sure where anything is!
Lynne Kellow is our new Fundraiser and along with her husband Steve, supervised the raffle arrangements with Claire Estcourt and Liz Woodroffe out in the field selling. Certainly the prizes were really top quality and a huge effort was made.
Jeanette Field displayed an amazing collection of pug collectables which we lovingly call the "antiques and antiquities." All these items have been donated and rather like our Welfare pugs find new owners and homes.
In the kitchen, the spread of sandwiches and cakes was managed by Amanda Clark, Kay Greene and Wendy Johnson and I am sure nobody went home hungry. With the extra space we were able to set up some tables and chairs not too far away from the food which was appreciated by many.
The auction had some lovely things on offer which included fawn and black canvasses painted by Claire Estcourt and a lovely dog bed donated by Christine Reynolds Garofalo of Simply Puggery and some porcelain expresso cups and saucers and a cappuccino set donated by a vet friend of Kay Greene.
Everyone was very generous and I think we all returned home exhausted but happy.
Photos can be viewed by clicking on the link below:
www.flickr.com/gp/jimthurston/05Go18