Ava has had 4 hydro-therapy sessions so far and her progress, whilst slow, is showing improvement.
She is not at all fazed by the sessions on the water treadmill and has become the darling of the physio department. She is mainly motivated by the handful of treats that the therapist holds in front of her.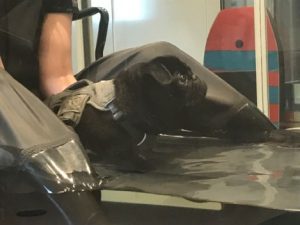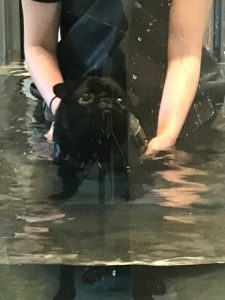 We've had many people ask how they can donate to support Ava's mounting vet bills and rehabilitation costs so we've included some payment options below.
Bank Transfer: sort code: 30-99-62,  account no: 00144121,  account name: The Pug Dog Welfare & Rescue Association
You can also donate via PayPal or Virgin Money Giving on our website: