Ava came into rescue in June. She was surrendered as her owner could no longer cope with her lack of mobility. It was evident that Ava could not walk very well at all and she was immediately scanned to find out the cause.
The scans showed that Ava's spine is at a 90 degree angle and had at some time she undergone surgery to insert rods to stabilise the severe curvature of her spine.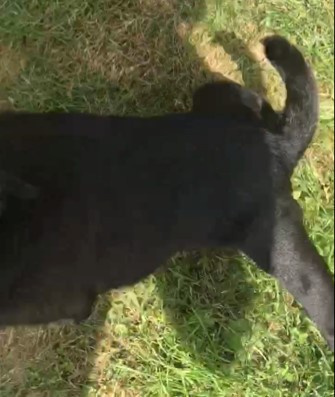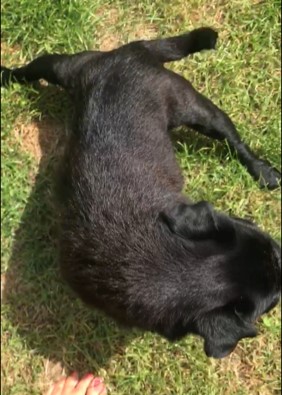 Ava began having daily physio at home with her foster carer together with daily walks and her mobility began to slowly improve. It was decided that she would benefit from weekly hydro therapy sessions.
Unfortunately the hydro had to be delayed because she also had quite a nasty eye infection. Over several weeks her foster carer administered a cocktail of eye drops every few hours day and night but without much success. This unfortunately resulted in Ava needing a corneal graft.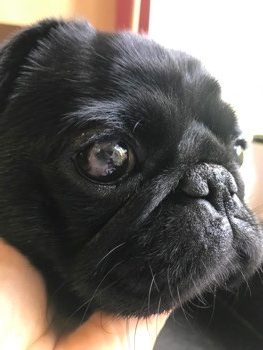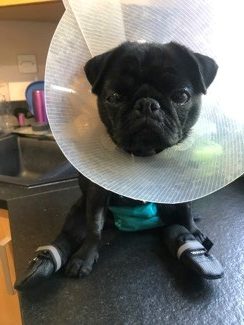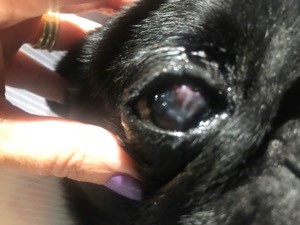 Throughout all of this Ava showed a very strong will and dogged determination. She is an absolute joy to look after and a very sweet nature.
We've had many people ask how they can donate to support Ava's mounting vet bills and rehabilitation costs so we've included some payment options below.
Bank Transfer: sort code: 30-99-62,  account no: 00144121,  account name: The Pug Dog Welfare & Rescue Association
You can also donate via PayPal or Virgin Money Giving on our website: