What a lovely event this was.  Report and photos to follow.
*********************************
Unfortunately our next 2 Garden Parties, due to be held in Aberdeen on Saturday 17 June, and in Suffolk on Sunday 18 June, have both been cancelled.
*********************************
OUR NEXT EVENT –
Sunday 2 July at Steventon Village Hall, Oxfordshire OX13 6RR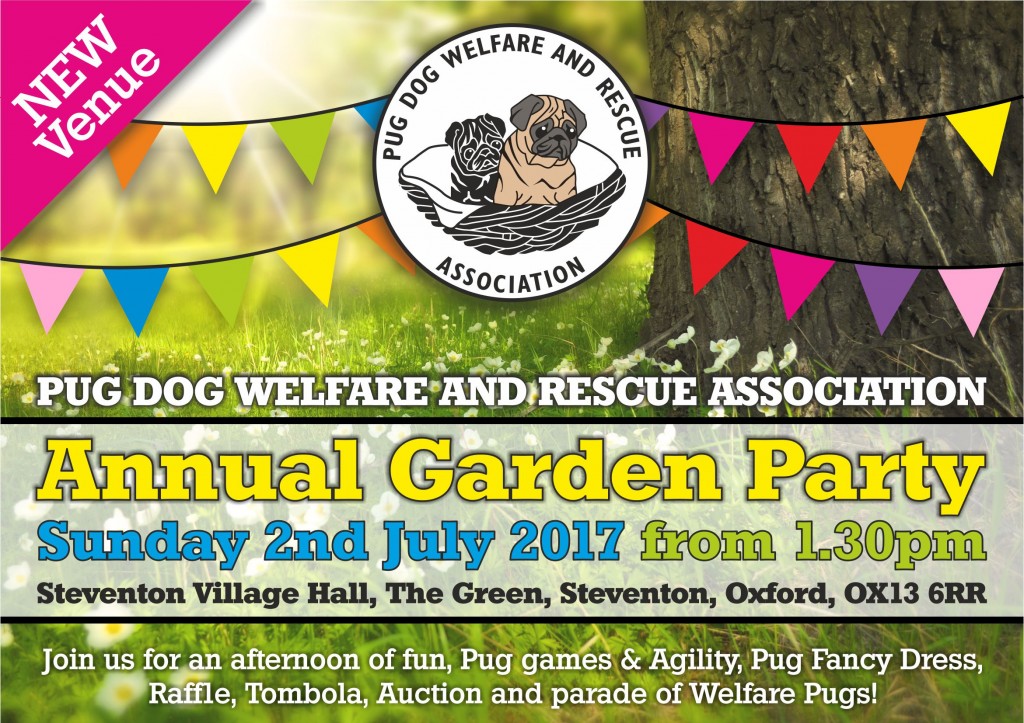 This is a new venue for PDWRA, replacing our previous venue at Crowhurst in Surrey.  It is not a ticketed event.  We look forward to meeting lots of new supporters as well as those who kindly support us every year.
WE ARE IN NEED OF EXTRA HELPERS AT THIS EVENT – IF YOU WOULD LIKE TO VOLUNTEER PLEASE CONTACT ALISON OR JANET ON THE NUMBERS BELOW
Teas and refreshments will be available, as well as the full range of PDWRA merchandise. 
Enquiries to Alison on 01480 810805 or Janet on 07776 195369
***********************************
Sunday 13 August at Great Yarmouth NR30 4BW
with our thanks to the Pugs and Squishy Faced Breeds of Lowestoft Facebook Group
*******************************
Sunday 3 September at Sandbach CW11 1RG
************************************